10 Facts About Refugees in Turkey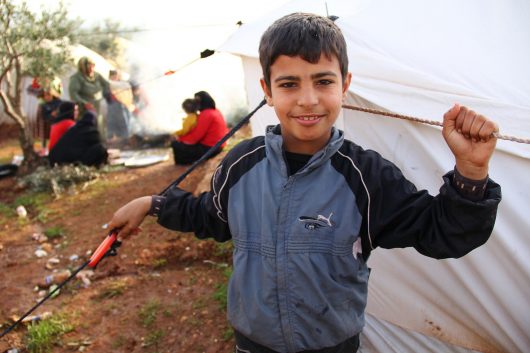 Refugees in Turkey impose a crisis on the country, as it is currently hosting over 3 million people — the largest refugee population in the world. Syrian nationals embody a majority of the refugee population — a consequence of the devastation inflicted by five years of civil war.
Here are 10 facts about Turkey's refugee population:
As of July 28, 2016, United Nations High Commission for Refugees, (UNHCR) reports that there are 2.7 million registered Syrian refugees in Turkey. Those registered as of July 31, 2016 have origins in Afghanistan, Iran, Iraq and Somalia.
Human Rights Watch estimated that 250,000 Syrian refugees are residing in one of the 25 government administrated camps. The remaining estimated 2 million refugees in Turkey live outside the camps and often struggle to find housing while they live in abject poverty.
According to Project Hope, an international health care organization, Turkey has created an ID card system to provide registered Syrian refugees with free health care and education.
Former Turkish Prime Minister Ahmet Davutoğlu said that since 2011, Turkey has spent more on those living outside the camps (around $30 billion), compared with about $10 billion on those living in the camps. And according to Human Rights Watch, the government has been increasingly under pressure to generate sufficient resources for a growing refugee population.
The World Food Programme joined the Turkish Red Crescent in 2012 to form the Electronic Food Card Programme for Syrian refugees residing in camps. Each card given to households has a monthly stipend which allows individuals to purchase food.
The European Commission's Humanitarian Aid and Civil Protection (ECHO) reported that it will fund the Faculty for Refugees in Turkey, providing €3 billion in humanitarian aid and development in 2016 and 2017.
In the last year and a half according to the Washington Post, about 1 million refugees, mostly Syrian nationals have traveled illegally to Greece via Turkey. The journey by sea on small boats is costly and very dangerous — many have died.
In January, Syrian refugees were permitted to work legally in Turkey after the government issued work permits, and in July, Al-Monitor reported that the Turkish president, Recep Tayyip Erdoğan was planning to offer citizenship to 300,000 Syrian refugees living in Turkey.
According to The Economist, the flow of refugees traveling to Europe has slowed in recent months because of a deal brokered between the EU and Turkey in March. The plan is controversial with human rights groups but allows migrants and refugees that came to Europe from Turkey to be sent back. In exchange, Turkey is to receive €6 billion in assistance for refugees, have renewed EU membership talks and visa-free travel in the Schengen area for Turkish citizens.
In an August interview with Le Monde newspaper, President Erdoğan said that readmissions of migrants and refugees will stop if the EU does not implement the visa-free travel. The readmissions were to begin on June 1.
A thwarted coup attempt in Turkey on July 15 has generated concern as to the possible implications it could have on the March EU-Turkey deal to end erratic migration from Turkey to the EU. Prior to the coup attempt, there were EU concerns going forward with the deal, and this unease may now be heightened due to the internal disquiet occurring presently in the country.
– Heidi Grossman
Photo: Flickr
https://borgenproject.org/wp-content/uploads/logo.jpg
0
0
Borgen Project
https://borgenproject.org/wp-content/uploads/logo.jpg
Borgen Project
2016-09-12 01:30:29
2020-06-06 09:45:12
10 Facts About Refugees in Turkey