Pomegranate Kitchen Opens Doors for Refugees in New Zealand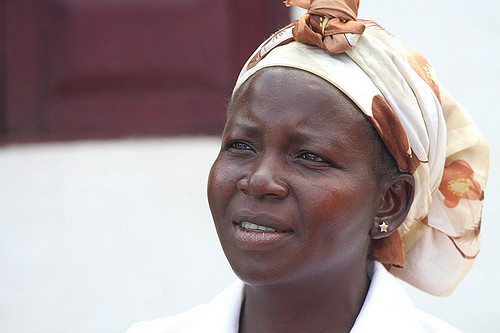 With 65.6 million displaced individuals worldwide, including 22.5 million refugees, issues of refugee resettlement have become increasingly important. Even when countries do accept refugees, finding employment and housing can often be difficult, and refugees may find that the local community is resistant to their presence. To combat some of these issues, Pomegranate Kitchen, an organization that provides catering services, was formed in 2016 exclusively to employ female refugees in New Zealand as cooks, offering them work that allows them to use skills they already possess and share their cultural food with others.
Disputes Over New Zealand's Refugee Quota
New Zealand, which currently has a population of 4.7 million, has taken in more than 33,000 refugees since World War II. The nation prides itself on having a strong resettlement program: all refugees in New Zealand spend their first six weeks at the Mangere Refugee Resettlement Center (MRRC), which has programming designed to prepare refugees for life in the nation, including how to find employment and housing. Additionally, the government has launched a community sponsorship pilot program that will assist in refugee resettlement, providing English language classes and helping refugees navigate their communities.
However, New Zealand has faced criticism for the low number of refugees that they accept. The nation maintained a yearly quota of 750 refugees from 1987 until 2016, when the government raised the quota to 1,000 in response to claims by surrounding nations that New Zealand was not doing its part in sharing the burden of the global refugee crisis. Prime Minister Jacinda Ardern and the labor-led government pledged in the summer of 2018 to further increase the yearly quota to 1,500, although there is currently no timeline for this change.
Pomegranate Kitchen's Inspiration
Amid these discussions of quotas and costs, Rebecca Stewart, the co-founder of Pomegranate Kitchen, wants to bring the human element of the refugee crisis back into focus. She founded Pomegranate Kitchen in October of 2016 with her step-mother, Angie Winther, to provide employment opportunities for female refugees in New Zealand. Although Stewart and Winther do not have the ability to resolve government debates, they are doing what they can by making a difference for refugee women living in their community.
The inspiration for Pomegranate Kitchen came when Stewart worked for the Red Cross and saw the difficulties many refugees had in finding employment due to language barriers and lack of experience. Stewart believes that it is important to focus on the skills that refugees possess and what they can bring to New Zealand's society.
Growth and Structure of Pomegranate Kitchen
Although the organization started small, Pomegranate Kitchen has developed significantly since 2016. Initially, they shared a kitchen with another restaurant and had to run a PledgeMe campaign to get the business going; now, thanks to community support, the catering service is thriving and hopes to continue to grow. Stewart stated that they have "been really lucky that so many people in the community understand what we're trying to do and support it."
Pomegranate Kitchen currently employs cooks from Iran, Ethiopia, Syria, Afghanistan and Iraq. Despite some tensions due to cultural differences, the refugee cooks at Pomegranate Kitchen all get along fairly well and operate within a collaborative, rather than hierarchical, system. Stewart provides training on how to work in a commercial kitchen, including recipe creation, health and safety and stock management, but the women do not need extensive cooking training as they already have significant skills.
Additionally, refugee women are involved at all levels of the organization, including as head chefs and supervisors. This involvement ensures that the voices of the refugees are heard and considered in the decision-making process. Women in higher-level positions are also able to develop new types of skills including managerial, interpersonal and time management.
Benefits to Local Communities
Through Pomegranate Kitchen, refugees in New Zealand have been able to connect with the local community. Pomegranate Kitchen's cooks use their own recipes to make dishes from their homelands, bringing new cuisine to New Zealand. A refugee from Iraq who works as a cook stated that she found her work rewarding because "people are interested to learn about my culture and enjoy the food we have to offer." Stewart emphasized the role that Pomegranate Kitchen plays in community building by stating, "Our cooks are sharing their food and bridging the cultural divide."
Pomegranate Kitchen shows how even small organizations have the potential to make a great difference for refugees in New Zealand. While the government works through decisions on how many refugees should be accepted into the country, it is crucial that the refugees who have been accepted continue to receive the necessary support to build a new life for themselves.
– Sara Olk
Photo: Flickr
https://borgenproject.org/wp-content/uploads/logo.jpg
0
0
Borgen Project
https://borgenproject.org/wp-content/uploads/logo.jpg
Borgen Project
2018-11-09 01:30:33
2019-11-07 11:04:30
Pomegranate Kitchen Opens Doors for Refugees in New Zealand