Recovering Education in Sierra Leone After Ebola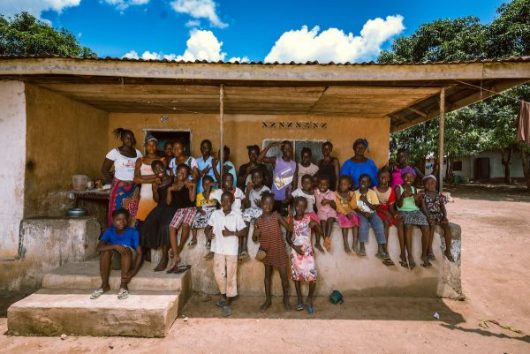 As of this year, Sierra Leone is an Ebola-free country. However, thousands of lives were lost during the epidemic, and while it may be over, the effects of the disease are still crippling the country, especially economically.
During the epidemic, schools were shut down to prevent further spread of the disease. These closures stalled the learning of almost 1.8 million children. For nine months, the youth of Sierra Leone were not only living in fear of Ebola but also of falling behind in their studies.
With the loss of "181 teachers and 945 students," according to UNICEF, it was difficult for Sierra Leone to reopen schools again in 2015. Education in Sierra Leone had been on the rise since the end of the country's civil war in 2002. The Ebola epidemic cracked that stable foundation and led to "an accelerated curriculum to shorten the duration of academic years" to make up for what school-aged children had missed.
Due to the increase of poverty in Sierra Leone, education has been put on the back burner for many families. Many children are now reliant on other family members to care for them, which means they are now less likely to finish their education.
Beginning in 2015, the charity Street Child has been working hard to recover education in Sierra Leone. They have found that 12,000 children no longer have an adult to support them because of Ebola. The CEO of Street Child, Tom Dannatt, said, "…unless we help families out of poverty, their children remain out of school. It is likely that their life prospects will be bleak as a result."
Street Child runs a program called Livelihoods Programme, which supports the businesses of poor families that cannot afford school for the children they're responsible for. The program provides grants to start small businesses. Training programs are also available along with these grants.
Another organization, Dubai Cares, started Education in Emergencies: Evidence for Action (3EA), a program focused specifically on recovering education in Sierra Leone. The goal of the program is to "improve teaching methodologies, ways to monitor and mentor staff, and reinforcing teaching styles that improve classroom performance." 3EA encourages a positive learning environment and fitting the lessons to accommodate each student.
The Livelihoods Programme and Education in Emergencies: Evidence for Action have so far proven to be successful approaches to improving the education system in Sierra Leone. Both have allowed a greater number of children to go back to school, despite the country's serious poverty. The future generation of Sierra Leone is not going to remain a victim of the Ebola epidemic, thanks to help from charitable organizations and knowledgeable people.
– Mackenzie Fielder
https://borgenproject.org/wp-content/uploads/logo.jpg
0
0
Borgen Project
https://borgenproject.org/wp-content/uploads/logo.jpg
Borgen Project
2017-09-08 01:30:19
2020-07-08 08:13:00
Recovering Education in Sierra Leone After Ebola