Name: Rachel Robinson
Location: Cardiff (city), Ross-on-Wye (Herefordshire), Lichfield (Staffordshire)
Role: Journalist
Fundraising Goal: £420
How did you get interested in global issues?
I developed an interest in global issues after being fortunate enough to travel to a number of interesting and culturally diverse countries. I was able to see first-hand the effects of extreme poverty, famine, war and a lack of education, healthcare and sanitation. Even at a young age, I decided that I wanted to try and help people living in extreme poverty, which is one of the reasons why I became a journalist.
Why are you volunteering your time to serve the world's poor?
I am volunteering time to serve the world's poor because I want to gain experience researching and writing about human rights and international humanitarian law. I am very passionate about trying to utilise my skills as a journalist to try and improve the lives of others by spreading awareness of the devastation that poverty causes globally. I would like to not only highlight the problems, but shine a light on solutions, such as NGOs and green technology. It's important to raise awareness of individuals and organisations doing good, as well as the situations in which they've gone to give aid.
Any interesting tidbits to share?
When I'm not writing articles, editing videos or taking photos, I like to have my head buried in a book. I enjoy reading about different countries and cultures, as well as politics and conflict. I am also a huge fan of being outdoors, and I enjoy going for long walks, swimming and horse riding. A random fact about me is that I am a huge fan of Doctor Who, and I have met several of the actors at comic conventions.
My Compassion/Humility List
I will do the following for any friends and family who donate in my honor:
For £20 I could hoover every room in your house.
For £30 I could do the hoovering AND the dusting.
For £50 I could do the weeding and planting in the garden AND wash the car.
For £60 I could cook you dinner and do the washing up.
Support Rachel Robinson's Fundraising Campaign, ensure you enter their name in the 'Write a note' box when you donate
[wpedon id="446836″ align="center"]
The Borgen Project is a 501 (c) (3) nonprofit organization. All donations are tax-deductible to the fullest extent allowed by law. For more information, please contact [email protected] or 206-471-4148.
To Donate by Mail:
 The Borgen Project
2661 N Pearl St., PMB #442
Tacoma, WA 98407
Visit The Borgen Project!
To arrange a tour of the office, please email:
[email protected]
708 Broadway Suite 201, Tacoma, WA 98402
"Having made tremendous strides on behalf of impoverished families throughout the world, I applaud The Borgen Project for its tireless commitment to ending global poverty. Through strategic advocacy and public education, you are helping to shape U.S. policy for the betterment of mankind. We are proud to be home to visionary groups like The Borgen Project. You represent the best of who we are as a state and as a people – insightful thinkers, proactive leaders and inspiring problem-solvers, who are committed to redefining what is possible and, ultimately, to changing the world."
– Gov. Jay Inslee (WA)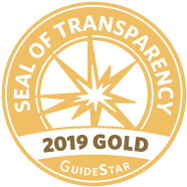 The Borgen Project received the Gold Star Seal of Transparency from GuideStar, the world's largest source of information on nonprofit organizations. Read the entire GuideStar profile of The Borgen Project.