Name: Plamena Milusheva
Location: London, United Kingdom
Role: PR/Marketing Team Member
Fundraising Goal: £400
How did you get interested in global issues?
I cannot pinpoint the exact moment I got interested in global issues but I clearly remember the moment I became really big on equality, and a bit later, on women rights. I recall the day my teacher came into class and told us she wants the strongest of boys to go and help her with carrying some chairs. I could still remember how angry I went back home as I was so confused to why only the boys get called to do tasks involving strength, something all the girls had. I then started asking my parents different questions, I did some research and read a lot of books which then led me to do some further research on most of the countries stance on women rights and equality. I would say that this was my sort of inauguration in the sphere of global issues.
Why are you volunteering your time to serve the world's poor?
Be The Change You Want to See in The World' – that is the quote that quite literally inspired me to start volunteering. It is rewarding to me to see others do well and improve, especially individuals living in extreme poverty. After all, I do not think it should be considered a privilege to have access to healthy food, earn a living wage or have access to healthcare. I can't accept living in a world where so many struggle to meet their basic needs, which is why I decided to work towards the realisation of a new reality that promotes health, economic and social security, and overall community well-being.
Any interesting tidbits to share?
I really enjoy reading books and I simply cannot image the world without music. I have recently taken interest in the Korean entertainment industry and enjoyed some K-Dramas and music. An interesting fact for me is that I tend to start learning languages just based on whether I liked a certain foreign TV show/s. That's how I started learning Swedish and Korean based on, respectfully, Young Royals and Boys Over Flowers.
To support Plamena Milusheva's Fundraising Campaign, as you make your donation, click on '+ Donating on Behalf of' and enter their name.
Direct Bank Transfer:
To transfer funds directly to our bank account, from a UK bank account, at no cost, please use the details below:
Account holder: The Borgen Project
Sort code: 23-14-70
Account number: 62555851
IBAN: GB56 TRWI 2314 7062 5558 51
Donate with Popular Phone Apps:
Cash App ($theborgenproject) or Venmo.
"Having made tremendous strides on behalf of impoverished families throughout the world, I applaud The Borgen Project for its tireless commitment to ending global poverty. Through strategic advocacy and public education, you are helping to shape U.S. policy for the betterment of mankind. We are proud to be home to visionary groups like The Borgen Project. You represent the best of who we are as a state and as a people – insightful thinkers, proactive leaders and inspiring problem-solvers, who are committed to redefining what is possible and, ultimately, to changing the world."
– Gov. Jay Inslee (WA)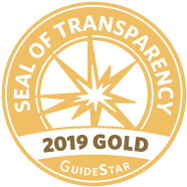 The Borgen Project received the Gold Star Seal of Transparency from GuideStar, the world's largest source of information on nonprofit organizations. Read the entire GuideStar profile of The Borgen Project.