Name: Omo Udensi
Location: Liverpool, United Kingdom
Role: PR/Marketing Team Member
Fundraising Goal: £400
How did you get interested in global issues?
Travelling and moving out of my small sphere of influence has made me interested in global issues. It has made me understand that there are larger problems globally that trickle down to my little community.
Why are you volunteering your time to serve the world's poor?
Poverty impoverishes the mind and hinders creativity. There are a lot of hidden talents across my home country and in Africa who do not have the opportunity to explore these talents because of poverty.
Any interesting tidbits to share?
Reading opens up your imagination and allows you to create a world that is exclusive to you and you alone. It allows you to venture into change, to see things from a new perpesctive and I believe the ability to read is the best gift anyone can get in Life. I love, love reading.
My Compassion/Humility List
I will do the following for any friends and family who donate in my honor.
£100 I'd cook the popular Nigerian jollof with all the garnishing's and donate to the foodbank in my community.
To support Omo Udensi's Fundraising Campaign, as you make your donation, click on '+ Donating on Behalf of' and enter their name.
Direct Bank Transfer:
To transfer funds directly to our bank account, from a UK bank account, at no cost, please use the details below:
Account holder: The Borgen Project
Sort code: 23-14-70
Account number: 62555851
IBAN: GB56 TRWI 2314 7062 5558 51
Donate with Popular Phone Apps:
Cash App ($theborgenproject) or Venmo.
"Having made tremendous strides on behalf of impoverished families throughout the world, I applaud The Borgen Project for its tireless commitment to ending global poverty. Through strategic advocacy and public education, you are helping to shape U.S. policy for the betterment of mankind. We are proud to be home to visionary groups like The Borgen Project. You represent the best of who we are as a state and as a people – insightful thinkers, proactive leaders and inspiring problem-solvers, who are committed to redefining what is possible and, ultimately, to changing the world."
– Gov. Jay Inslee (WA)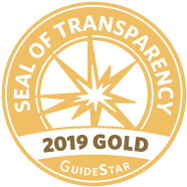 The Borgen Project received the Gold Star Seal of Transparency from GuideStar, the world's largest source of information on nonprofit organizations. Read the entire GuideStar profile of The Borgen Project.