Name: Nisaa DuFour
Location: Elkins Park, PA
Role: Nonprofit Leadership Team member
Fundraising Goal: $600
How did you get interested in global issues?
I have always been deeply passionate about social justice issues and fighting for marginalized communities because I want to be a voice for the voiceless. I have known for a while that I want to work in the nonprofit sector to help people who are struggling and fix injustices around our country and the world. Poverty and hunger have been some of the most important issues to me that I want to help combat because it will save lives. After extensively researching global poverty and the impacts that it has on millions of people worldwide, I wanted to get involved in actively helping the world's poor instead of just talking about how much I care about the issue. I stopped talking the talk and I'm now walking the walk thanks to The Borgen Project.
Why are you volunteering your time to serve the world's poor?
I am volunteering my time to serve the world's poor because I feel it is a moral obligation that I use my privilege to actively help improve the conditions of millions of people all over the world who are struggling because it will save lives. I want to raise awareness about these issues because many people do not understand the severity and impacts of extreme poverty. I am lucky to be in the position to help improve the conditions of people who are living in extreme poverty instead of enduring these conditions myself, so I must use my privilege to fight for those who don't have a voice.
No one should have to live on $1 a day, but right now that is the reality. Millions of people shouldn't be dying from preventable diseases, but right now that is the reality. 15,000 children dying each day from hunger is unacceptable, but right now, that is the reality. There is no excuse for statistics like these. I need to help change these realities because sitting by and doing nothing is not an option for me knowing the impacts that extreme poverty has on individuals and the world.
I believe in The Borgen Project's mission that as the richest country in the world, the United States has to do more to address these issues because we have the ability to make an everlasting impact. I want to do anything that I can do to improve the conditions of the world's poor because it will save lives, uplift entire countries and communities, and better the world as a whole.
Any interesting tidbits to share?
In addition to poverty and hunger, I'm interested in other social justice issues like homelessness and criminal justice reform. I also love to bake; I'm currently trying to teach myself how to play guitar, and I love Philadelphia sports.
My Compassion/Humility List
I will do the following for any friends and family who donate in my honor.
For donations of $75 or more, I will bake you cookies
For donations of $100 or more, I will make you a Spotify/Apple Music Playlist
Support Nisaa DuFour's Fundraising Campaign
* To ensure they receive recognition, please enter the name of the Borgen Project Team member you are donating on behalf of below.
The Borgen Project is a 501 (c) (3) nonprofit organization. All donations are tax-deductible to the fullest extent allowed by law. For more information, please contact [email protected] or 206-471-4148.
To Donate by Mail:
 The Borgen Project
2661 N Pearl St., PMB #442
Tacoma, WA 98407
Visit The Borgen Project!
To arrange a tour of the office, please email:
[email protected]
708 Broadway Suite 201, Tacoma, WA 98402
"Having made tremendous strides on behalf of impoverished families throughout the world, I applaud The Borgen Project for its tireless commitment to ending global poverty. Through strategic advocacy and public education, you are helping to shape U.S. policy for the betterment of mankind. We are proud to be home to visionary groups like The Borgen Project. You represent the best of who we are as a state and as a people – insightful thinkers, proactive leaders and inspiring problem-solvers, who are committed to redefining what is possible and, ultimately, to changing the world."
– Gov. Jay Inslee (WA)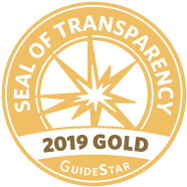 The Borgen Project received the Gold Star Seal of Transparency from GuideStar, the world's largest source of information on nonprofit organizations. Read the entire GuideStar profile of The Borgen Project.