Name: Nilla Janapriyanesa
Location: london
Role: HR Team member
Fundraising Goal: $$500
How did you get interested in global issues?
Being born into South Asian descent, I have always been exposed to the difficulties faced by those in less fortunate circumstances than my own hence why I have always felt an obligation to do my part coming from a more priviledged setting.
Why are you volunteering your time to serve the world's poor?
Service to humanity is necessary to secure the future of our planet. Recognising my priviledge enables me to realise that it is our duty as humans to help one another as you never know when it could be you in that situation.
Any interesting tidbits to share?
I enjoy drawing and swimming in my free time
Support Nilla Janapriyanesa's Fundraising Campaign, ensure you enter their name in the 'Write a note' box when you donate
[wpedon id="446836″ align="center"]
The Borgen Project is a 501 (c) (3) nonprofit organization. All donations are tax-deductible to the fullest extent allowed by law. For more information, please contact [email protected] or 206-471-4148.
To Donate by Mail:
 The Borgen Project
2661 N Pearl St., PMB #442
Tacoma, WA 98407
Visit The Borgen Project!
To arrange a tour of the office, please email:
[email protected]
708 Broadway Suite 201, Tacoma, WA 98402
"Having made tremendous strides on behalf of impoverished families throughout the world, I applaud The Borgen Project for its tireless commitment to ending global poverty. Through strategic advocacy and public education, you are helping to shape U.S. policy for the betterment of mankind. We are proud to be home to visionary groups like The Borgen Project. You represent the best of who we are as a state and as a people – insightful thinkers, proactive leaders and inspiring problem-solvers, who are committed to redefining what is possible and, ultimately, to changing the world."
– Gov. Jay Inslee (WA)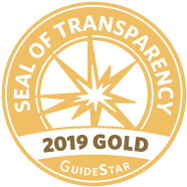 The Borgen Project received the Gold Star Seal of Transparency from GuideStar, the world's largest source of information on nonprofit organizations. Read the entire GuideStar profile of The Borgen Project.