Name: Nighat Karatela
Location: Leicester, United Kingdom
Role: Non Profit Leadership Team Member
Fundraising Goal: £400
How did you get interested in global issues?

From a humble 5k run for Cancer Research, to teaching English to refugees, I've been drawn to global issues through experiences. Global issues are people issues – they have faces, names and harrowing stories – yet a lot of the time, give you a smile! After spending time at medical school, and a life changing lecture about social issues, I realised that health is actually impacted most by social issues. Getting to the root cause and addressing these issues by mobilising countries to do more is a brilliant way to improve living standards, feed those who can't feed themselves and reduce child mortality. It's also a way to increase markets – that is, helping others means you get something back. It's a win win.
Why are you volunteering your time to serve the world's poor?

Quite honestly, because it feels worthwhile. I can't see a better way to spend my time than to help others – and this is what's driven me – to medical school and now to charitable activities. Making a large-scale impact that can have a lasting difference is almost like a dream – is it possible? Well, it turns out it really is. The Borgen Project is, for me, a great way to leverage powerful countries to serve the world's poor,  and if I can be a small part of that, then why not?
Simple things like drinking water, sanitation, food – they're what I take for granted. But they aren't rights that everyone has – I'm speaking from a privileged position and yes, that postcode lottery has benefited me, but it hasn't the extreme poor. Putting steps in to remove the impact feels right.
Any interesting tidbits to share?

I'm a social media volunteer for Cumbria Wildlife and love hiking – going back to nature (then having a cheeky hot chocolate after!) helps to keep me grounded. I guess it's like mindfulness!
My Compassion/Humility List
I will do the following for any friends and family who donate in my honor.
I'll teach you Maths, English or Science for 5 hours (5 lessons) for £50 – now that's a huge deal (I have two BScs – medical sciences and management, psychology and 10+ years experience teaching).
10,000 calorie challenge – target £300.
Drink as much coffee as possible in an hour – £50.
To support Nighat Karatela's Fundraising Campaign, as you make your donation, click on '+ Donating on Behalf of' and enter their name.
Direct Bank Transfer:
To transfer funds directly to our bank account, from a UK bank account, at no cost, please use the details below:
Account holder: The Borgen Project
Sort code: 23-14-70
Account number: 62555851
IBAN: GB56 TRWI 2314 7062 5558 51
Donate with Popular Phone Apps:
Cash App ($theborgenproject) or Venmo.
"Having made tremendous strides on behalf of impoverished families throughout the world, I applaud The Borgen Project for its tireless commitment to ending global poverty. Through strategic advocacy and public education, you are helping to shape U.S. policy for the betterment of mankind. We are proud to be home to visionary groups like The Borgen Project. You represent the best of who we are as a state and as a people – insightful thinkers, proactive leaders and inspiring problem-solvers, who are committed to redefining what is possible and, ultimately, to changing the world."
– Gov. Jay Inslee (WA)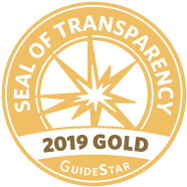 The Borgen Project received the Gold Star Seal of Transparency from GuideStar, the world's largest source of information on nonprofit organizations. Read the entire GuideStar profile of The Borgen Project.