Name: Namra Tahir
Location: London, United Kingdom
Role: Writer/Journalist
Fundraising Goal: $£433
How did you get interested in global issues?
I learned a lot about the state of higher education in Africa through an internship at another non profit organisation and decided I'd like to learn more about the state of global affairs, mainly to do with developing countries.
Why are you volunteering your time to serve the world's poor?
The opportunity to write about global affairs feels like it would be an eye opening and rewarding experience. I'd be making a tangible difference, in that my work would be used to educate and inform the public on issues to do with global poverty in a way that offers solutions. Representing Borgen would be a great chance to advocate for a change through first-hand experience with members of parliament, I'd be mobilising the government and resetting the agenda towards issues that not only affect my country but the world!
Any interesting tidbits to share?
Paretos principle states that for many outcomes 80% of the consequence comes from 20% of the cause, so when solving a problem, doing 20% of work towards it, solves 80% of the problem. With this in mind, if we were to mobilise even 20% of parliament, donate 20% of the fundraising goal, advocate for 20% of the world, we'd be doing 80% of the work it takes to end global poverty!
My Compassion/Humility List
I will do the following for any friends and family who donate in my honor.
• charge for dinner £10 entry
•divertion, giving up bad habit and donating savings to the cause: £60
•cash out electronics : £200
Support Namra Tahir's Fundraising Campaign, ensure you enter their name in the 'Write a note' box when you donate
[wpedon id="446836″ align="center"]
The Borgen Project is a 501 (c) (3) nonprofit organization. All donations are tax-deductible to the fullest extent allowed by law. For more information, please contact [email protected] or 206-471-4148.
To Donate by Mail:
 The Borgen Project
2661 N Pearl St., PMB #442
Tacoma, WA 98407
Visit The Borgen Project!
To arrange a tour of the office, please email:
[email protected]
708 Broadway Suite 201, Tacoma, WA 98402
"Having made tremendous strides on behalf of impoverished families throughout the world, I applaud The Borgen Project for its tireless commitment to ending global poverty. Through strategic advocacy and public education, you are helping to shape U.S. policy for the betterment of mankind. We are proud to be home to visionary groups like The Borgen Project. You represent the best of who we are as a state and as a people – insightful thinkers, proactive leaders and inspiring problem-solvers, who are committed to redefining what is possible and, ultimately, to changing the world."
– Gov. Jay Inslee (WA)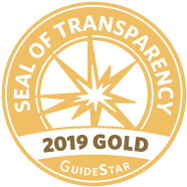 The Borgen Project received the Gold Star Seal of Transparency from GuideStar, the world's largest source of information on nonprofit organizations. Read the entire GuideStar profile of The Borgen Project.