Name: Miriam Laeky
Location: Allen, TX
Role: Political Affairs Intern
Fundraising Goal: $1,000
How did you get interested in global issues? Both of my parents are East African immigrants. My dad is from Ethiopia, and my mom is from Eritrea. They taught my siblings and I the importance of being aware of the global issues/foreign policy and encouraged us to engage. My dad always used to say, "If you give a man a fish you feed him for a day, but if you teach a man to fish you feed a village." This foundation allowed me to begin serving in my own community as an advocate for immigrants and lower income communities. And now, I have the opportunity to take my experience in Texas politics and advocacy on a global scale.
Why are you volunteering your time to serve the world's poor? I am volunteering my time to serve because I have always held the perspective, "If not me, then who." I believe the first thing about community is stepping-up yourself and setting an example for others to follow, and, so, my hope during my time with The Borgen Project is to inspire others to get informed and motivated to mobilize for this amazing cause.
Any interesting tidbits to share?
I am a first-generation student at Baylor University completing my senior year studying Economics and Spanish
I worked in the Texas Capitol during the 86th Legislature
I was a competitive swimmer for 13 years
I have a blue belt in Taekwondo and play the violin
I love reading and poetry
My Compassion/Humility List
I will do the following for any friends and family who donate in my honor.
$75: I will babysit on two separate nights. I'm a great tutor as well!
$125: I will bake a cake with a design/theme of your choice.
$200: I will do something fun/crazy/embarrassing on Baylor's campus! Sic'em Bears!
Support Miriam's Fundraising Campaign

* To ensure they receive recognition, please enter the name of the person you are donating on behalf of above.
The Borgen Project is a 501 (c) (3) nonprofit organization. All donations are tax-deductible to the fullest extent allowed by law. For more information, please contact [email protected] or (206) 414-1032.
To Donate by Mail:
The Borgen Project
1416 NW 46th Street, Suite 105 PMB 145
Seattle, WA 98107
Visit The Borgen Project!
To arrange a tour of the office, please email:
[email protected]
4818 14th Ave NW, Suite 7, Seattle, WA 98107
"Having made tremendous strides on behalf of impoverished families throughout the world, I applaud The Borgen Project for its tireless commitment to ending global poverty. Through strategic advocacy and public education, you are helping to shape U.S. policy for the betterment of mankind. We are proud to be home to visionary groups like The Borgen Project. You represent the best of who we are as a state and as a people – insightful thinkers, proactive leaders and inspiring problem-solvers, who are committed to redefining what is possible and, ultimately, to changing the world."
– Gov. Jay Inslee (WA)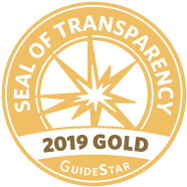 The Borgen Project received the Gold Star Seal of Transparency from GuideStar, the world's largest source of information on nonprofit organizations. Read the entire GuideStar profile of The Borgen Project.