Microsoft Aids in African Economic Development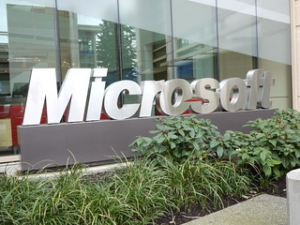 This month, Microsoft introduced a new program in Africa in hopes of becoming a stronger component in African economic development. According to the Microsoft 4Afrika Initiative website, "the goal [of the initiative] is to empower every African who has a great idea for a business or an application and to turn that idea into a reality which in turn can help their community, their country, or even the continent at large."
Economically, Microsoft is looking to capitalize on the promise Africa holds and improve Africa's global competitiveness. The Microsoft 4Afrika Initiative has four plans that it is working to accomplish by 2016:
1. Provide African youth with tens of millions of smart devices
2. Bring 1 million African SMEs (small and medium-sized enterprises) online
3. Help provide additional skills to 100,000 members of Africa's current workforce
4. Help 100,000 recent graduates develop employability skills and then help 75 percent of these graduates find job placements.
Fernando de Sousa, the General Manager of Microsoft's 4Africa Initiative, commented that Microsoft's ultimate goal is to empower a generation. This gives insight into the motive behind Microsoft's 4Afrika Initiative and shows how accomplishing its plans will contribute to Africa becoming more globally competitive.
In their effort to accomplish these plans, Microsoft has created a new smart device called the Huawei 4Afrika that will come fully loaded with specific applications designed just for Africa. The phone will be available in select areas at first and will be given to students attending universities, developers, and people who have never owned a smart device in order to guarantee them access to devices that are affordable and have the most advanced technology. This will give them opportunities to collaborate, connect, and have access to online venues and markets.
Efforts have also been made on the educational and small business side. Microsoft has invested in an educational platform that leverages both online and offline learning devices called Afrika Academy. They have also invested  in a pilot project with the Kenyan Ministry of Information and Communications and a Kenyan Internet service provider to improve technological access in Africa and provide low-cost, high-speed broadband. An SME Online Hub has also been created that will aggregate available services to help SMEs expand their business within their community, as well as further out.
Further, de Sousa believes that "the 4Afrika Initiative is built on the dual beliefs that technology can accelerate growth for Africa, and Africa can also accelerate technology for the world." This works to the advantage of the entire world as technological advancement plays a key role in many aspects of life globally, including health care and living standards; making Africa more accessible makes business deals easier to conduct.
– Angela Hooks
Sources:Fight Poverty, Microsoft 4Afrika, Business Fights Poverty
Photo: Microsoft 4Afrika
https://borgenproject.org/wp-content/uploads/logo.jpg
0
0
Borgen Project
https://borgenproject.org/wp-content/uploads/logo.jpg
Borgen Project
2013-02-24 19:24:39
2020-05-11 04:15:49
Microsoft Aids in African Economic Development