Name: Megan Gole
Location: Melville, New York
Role: Regional Director
Fundraising Goal: $1,000
How did you get interested in global issues?
As a woman in a place of privilege, it has always been important to me to ensure that other girls around me or abroad have the same opportunities that I have. With the ingrained value that all voices matter, I think it is our obligation to step up and fight for those who are in poverty, are experiencing violence, or do not have adequate living conditions.
Why are you volunteering your time to serve the world's poor?
Volunteering with The Borgen Project is important to me in that I know that there is so much untouched human potential in the world and our mission statement works to unlock that potential by engaging our community to focus on poverty and holding our representatives accountable to address these international issues.
Any interesting tidbits to share?
She may be too young to vote, but high school senior, Megan Gole, has certainly taken matters into her own hands in making sure there is a place for women at every table. She is an acclaimed student researcher who has spent the past year studying sexism in male dominated forums, extending from academia to the workplace, and how stereotypical attributes are mechanized to belittle women; ranking 2nd place in Social Sciences at the Junior Science and Humanities Symposium with this investigation. She uses her activism through science research to empower women as treasurer of Girls Learn International, Captain of Lincoln Douglas Debate and proves her position as a force to be reckoned with in all fields as President of National Honor Society, President of National Italian Honor Society, and Secretary of Math Club.
My Compassion/Humility List I will do the following for any friends and family who donate in my honor.
$150: Gift Basket

$300: Host a dinner
Support Megan's Fundraising Campaign

* To ensure they receive recognition, please enter the name of the person you are donating on behalf of above.
The Borgen Project is a 501 (c) (3) nonprofit organization. All donations are tax-deductible to the fullest extent allowed by law. For more information, please contact [email protected] or (206) 414-1032.
To Donate by Mail:
The Borgen Project
1416 NW 46th Street, Suite 105 PMB 145
Seattle, WA 98107
Visit The Borgen Project!
To arrange a tour of the office, please email:
[email protected]
4818 14th Ave NW, Suite 7, Seattle, WA 98107
"Having made tremendous strides on behalf of impoverished families throughout the world, I applaud The Borgen Project for its tireless commitment to ending global poverty. Through strategic advocacy and public education, you are helping to shape U.S. policy for the betterment of mankind. We are proud to be home to visionary groups like The Borgen Project. You represent the best of who we are as a state and as a people – insightful thinkers, proactive leaders and inspiring problem-solvers, who are committed to redefining what is possible and, ultimately, to changing the world."
– Gov. Jay Inslee (WA)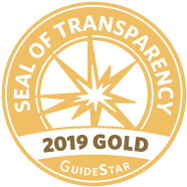 The Borgen Project received the Gold Star Seal of Transparency from GuideStar, the world's largest source of information on nonprofit organizations. Read the entire GuideStar profile of The Borgen Project.