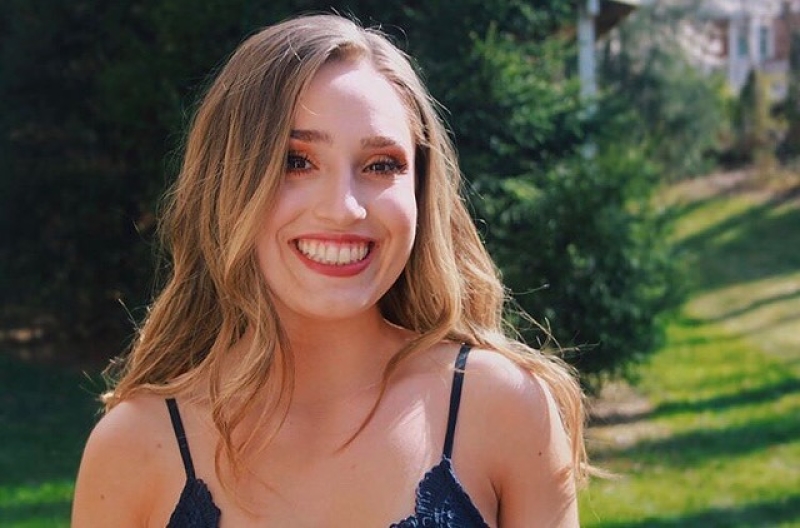 Name: Megan Chapman
Location: Centerville, MA
Position: Political Affairs Intern
Fundraising Goal: $1,500
How did you get interested in global issues?
I've only been out of the country once, but that one time automatically sparked my passion for exploring and learning about the world we live in. I realized there is so much going on in the world we aren't exposed to which got me invested in global issues.
Why are you volunteering your time to serve the world's poor?
At a fairly young age, I realized I wanted my career to center around understanding different countries and helping those around the world that need aid. Living in the United States, we are so privileged and are rarely exposed to the severe hardship and suffering of millions across the globe. The United States has the capability to end world poverty. Knowing this fact and knowing that millions of people across the globe are dying and struggling to stay alive due to extreme poverty, how can I sit back and do nothing? Those people don't have a voice, but I do, which is why I'm speaking for the voiceless by volunteering my time to serve the world's poor.
Any interesting tidbits to share?
I've been a dancer my whole life, my college dance team was actually ranked 5th in the nation. I despise sweet potatoes. I was an extra in the Adam Sandler movie That's My Boy. And, most importantly, I want you to donate!
My compassion/humility list:
I will do the following for any friends or family who donates in my honor…
$75: Cook or buy you dinner
$150: Wash your car
Support Megan's Fundraising Campaign
* To ensure they receive recognition, please enter the name of the person you are donating on behalf of below.
The Borgen Project is a 501 (c) (3) nonprofit organization. All donations are tax-deductible to the fullest extent allowed by law. For more information, please contact [email protected] or (206) 471-4148.
To Donate by Mail:
The Borgen Project
1416 NW 46th Street, Suite 105 PMB 145
Seattle, WA 98107
Visit The Borgen Project!
To arrange a tour of the office, please email:
[email protected]
4818 14th Ave NW, Suite 7, Seattle, WA 98107
"Having made tremendous strides on behalf of impoverished families throughout the world, I applaud The Borgen Project for its tireless commitment to ending global poverty. Through strategic advocacy and public education, you are helping to shape U.S. policy for the betterment of mankind."
– Gov. Jay Inslee (WA)
The Borgen Project has earned the GuideStar Exchange Seal for commitment to transparency.