Medical Tourism Deepens Health Disparities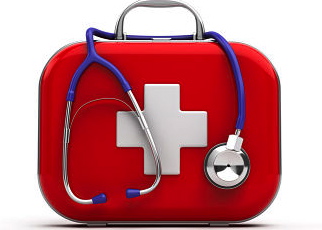 The medical tourism industry is booming in India. Thousands of people are coming to the country to receive inexpensive treatment by some of the world's best physicians. Spending money on travel and lodging during their stay boosts the Indian economy, but not without a price.
Large health disparities exist between social classes. The majority of India's 1.1 billion people utilize the free healthcare system because they cannot afford to be consumers of private healthcare. In this public sector, there are too many patients and not enough physicians, supplies or hospital beds to accommodate every person, regardless of their ailment. Hospitals are overcrowded and their conditions are poor. It's not uncommon for people to travel for multiple days to see a doctor, only to wait in line and never be seen.
This picture is drastically different from the medical tourism industry; where approximately 150,000 medical tourists travel to India each year to receive major medical services at a reduced cost. The other appeal is little to no waiting time to see a physician and receive treatment. India's 23 private hospitals also have the luxury of excess resources, including open hospital beds. Apollo Hospital, often referred to as the "Taj Mahal" of medical excellence, claims to reserve 30% of their beds (free of charge) to India's poor patients, however the reality is that they are hard to obtain and rarely filled to capacity. Citizens must first contact the government to even get a permit and be admitted into the free ward, a process which can take months.
Medical visas that are now being issued marks the expansion of the medical tourism industry. Although medical tourism may seem beneficial on the surface, expansion may mean brain drain for the rural areas, which would deepen these health disparities. "Medical tourism could worsen the internal brain drain and lure professionals from the public sector and rural areas to take jobs in urban centers." Dr. Nilima Kshirsagar, the dean of one of Mumbai's largest public hospitals, agrees the focus needs to placed on Indian citizens and improving their access to healthcare; "The need to benefit Indian patients is the main goal, and medical tourism cannot be at their cost."
– Maris Brummel
https://borgenproject.org/wp-content/uploads/logo.jpg
0
0
Borgen Project
https://borgenproject.org/wp-content/uploads/logo.jpg
Borgen Project
2013-12-11 09:35:37
2014-02-07 11:47:47
Medical Tourism Deepens Health Disparities