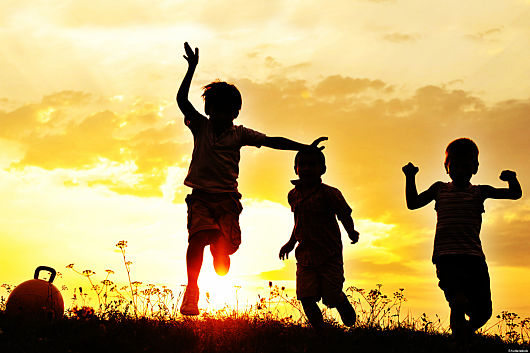 Measuring happiness around the world can reveal what people want, need and where to reach them. With this in mind "the evidence here will be useful to all countries as they pursue the new Sustainable Development Goals," according to Jeffrey Sachs, Director of the Earth Institute at Columbia University. Focusing on the well-being of people in developing countries reveals more than how much food and water they have – it determines their outlook on life and more abstract psychological needs.
Although poor countries are not the happiest, it is not money that puts countries like Switzerland, Iceland and Denmark at the top of the happiness list. Factors that determine happiness include generosity, freedom to make life choices and freedom from corruption. The importance of transparency is important in sub-Saharan countries, where "$52 billion was lost in illicit financial flows," according to ONE.
The Gross National Happiness Index (GNH Index) has developed their measurement techniques, looking at nine domains. "The nine domains are: psychological wellbeing, health, education, time use, cultural diversity and resilience, good governance, community vitality, ecological diversity and resilience, and living standards," according to the GNH Index. Looking at these different aspects reveal details about the country and the values of the people living in it.
The United Nations World Happiness Report studies similar domains with a stronger focus on how the report can help develop their Sustainable Development Goals (SDG). The first report was issued in 2012 and has progressed "to review the state of happiness in the world today and show how the new science of happiness explains personal and national variations in happiness," according to the World Happiness Report.
The SDG are one of the many ways the U.N. plans to use the World Happiness Report to track the progress of developing nations. They have proclaimed "20 March the International Day of Happiness recognizing the relevance of happiness and well-being as universal goals and aspirations in the lives of human beings around the world." Reports on happiness are a great way to utilize data to help the world out of poverty and into happiness.
– Kimberly Quitzon
Sources: PsyBlog, GNH Index World Happiness Report 2015 United Nations Transparency ONE
Photo: Huffington Post
https://borgenproject.org/wp-content/uploads/logo.jpg
0
0
Borgen Project
https://borgenproject.org/wp-content/uploads/logo.jpg
Borgen Project
2015-06-14 08:00:27
2020-07-17 00:39:42
Measuring Happiness