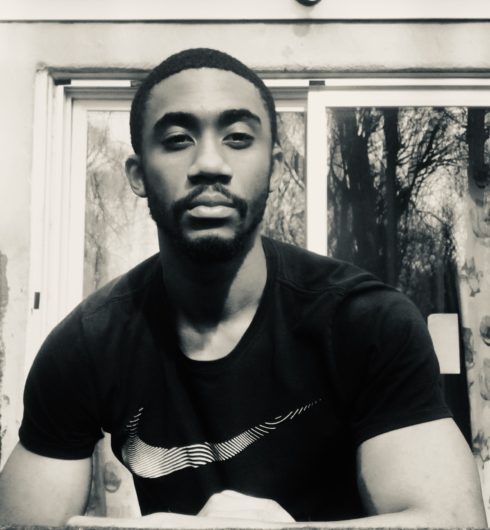 Name: Marquoi Subah
Location: College Park, MD
Position: PR/Marketing Intern
Fundraising Goal: $530
How did you get interested in global issues?
I was interested when I joined the Global Business Club while I was at Frostburg State University.   Originally, I'm a Business Administration Major, but I saw how Global Affairs didn't require specific studies to be involved. Also, the economic development of the world has a lot to do with businesses worldwide.
Why are you volunteering your time to serve the world's poor?
To gain experience and implement what I learned in college in the real world. Also, I can resonate with the idea of global support due to my family being immigrants from another country.
Any interesting tidbits to share?
I like watching and playing sports (basketball, football, boxing, tennis, track and field. I try to stay fit as much as I can. I'm also a book worm- I'm addicted to reading and learning.  My 1st name is a mixture of both of my parent's names.
Support Marquoi's Fundraising Campaign
* To ensure they receive recognition, please enter the name of the person you are donating on behalf of below.
The Borgen Project is a 501 (c) (3) nonprofit organization. All donations are tax-deductible to the fullest extent allowed by law. For more information, please contact [email protected] or (206) 471-4148.
To Donate by Mail:
The Borgen Project
1416 NW 46th Street, Suite 105 PMB 145
Seattle, WA 98107
Visit The Borgen Project!
To arrange a tour of the office, please email:
[email protected]
4818 14th Ave NW, Suite 7, Seattle, WA 98107
Donate with Phone Apps: Cash App ($BorgenProject) or Venmo.
"Having made tremendous strides on behalf of impoverished families throughout the world, I applaud The Borgen Project for its tireless commitment to ending global poverty. Through strategic advocacy and public education, you are helping to shape U.S. policy for the betterment of mankind."
– Gov. Jay Inslee (WA)
The Borgen Project has earned the GuideStar Exchange Seal for commitment to transparency.