Name: Marie Pinkney
Location: Newark, Delaware
Role: Political Affairs Intern
Fundraising Goal: $500
How did you get interested in global issues?
I became interested in global issues while attempting to learn more about how this administration is being run. Sadly, it has become impossible to turn a blind eye to the actions of the current administration. While doing research to learn more about where the United States is heading and how we got here, I could not help but uncover data on conditions in other countries that were also a cause for alarm. I also realized that many of these countries are not run as a democracy and many of the citizens are at the mercy of governments that cannot or will not do anything to lift its citizens out of poverty. While the United States is going through it's own alarming situations we should not lose sight of our ability to provide support and aide to neighbors around the globe.
Why are you volunteering your time to serve the world's poor?
I believe that those individuals that see the problem and do nothing about it are a huge part of why the problem persists. I am volunteering my time to serve the world's poor because I want to be the change that I want to see in this world. I believe that every man, woman, and child should be able to become the version of themselves that they dream of when nothing and no one is interrupting them. However, I also realize that because of inequity, there is an unacceptable amount of individuals who may never have the opportunity to do so simply because of where they live in the world.
I realize that I was fortunate to be born a citizen of a country that is founded on beliefs of equality even if we have to work to redefine what that means. However, I could just as easily have been born elsewhere in this world, and I don't believe any person should have to face that reality. I have begun volunteering my time to do something about it.
Any interesting tidbits to share?
I love to write. I believe that writing gives one the rare opportunity to use their voice even when they feel too afraid to do so. I believe that writing allows people to share their most intimate thoughts in a manner that gives one more control than through speech. I also find joy and creative expression through cooking it's one of my favorite pass times.
My Compassion/Humility List
I will do the following for any friends and family who donate in my honor.
1. $50: Treat you to brunch/lunch/dinner
3. $100: Do as many push-ups as possible within one-hour (recorded)
Support Marie's Fundraising Campaign

* To ensure they receive recognition, please enter the name of the person you are donating on behalf of above.
The Borgen Project is a 501 (c) (3) nonprofit organization. All donations are tax-deductible to the fullest extent allowed by law. For more information, please contact [email protected] or (206) 414-1032.
To Donate by Mail:
The Borgen Project
1416 NW 46th Street, Suite 105 PMB 145
Seattle, WA 98107
Visit The Borgen Project!
To arrange a tour of the office, please email:
[email protected]
4818 14th Ave NW, Suite 7, Seattle, WA 98107
"Having made tremendous strides on behalf of impoverished families throughout the world, I applaud The Borgen Project for its tireless commitment to ending global poverty. Through strategic advocacy and public education, you are helping to shape U.S. policy for the betterment of mankind. We are proud to be home to visionary groups like The Borgen Project. You represent the best of who we are as a state and as a people – insightful thinkers, proactive leaders and inspiring problem-solvers, who are committed to redefining what is possible and, ultimately, to changing the world."
– Gov. Jay Inslee (WA)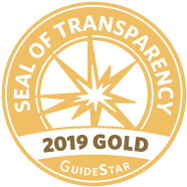 The Borgen Project received the Gold Star Seal of Transparency from GuideStar, the world's largest source of information on nonprofit organizations. Read the entire GuideStar profile of The Borgen Project.