Name: Marcell
Location: London, UK
Role: Political Affairs Team member
Fundraising Goal: $500
How did you get interested in global issues?
I study History and International Relations and while exploring my course, I was introduced to a wide range of issues that have interested me since childhood. I have always had a passion for History which has led me to come across a multitude of different issues that affect both the past and the present.
Why are you volunteering your time to serve the world's poor?
I believe that everyone deserves to have a chance at a good and prosperous life and improving conditions around the world is the most important for this. In my home of Hungary, poverty and homelessness had not been a real issue for decades under a communist regime. However, after the new regime of 1990, Hungary was put into a world of capitalism and I have seen first hand how poverty and homelessness have spread. Furthermore, during my study abroad in Vancouver, BC, where drugs and drug abuse related cycles of poverty and homelessness are an increasing issue, I became even more determined to make a difference and to help people and the poor, no matter where they are from.
Any interesting tidbits to share?
I am an avid tennis player and have played for over 10 years. I recently became interested in chess and have become a huge fan of the game and the thinking behind it. Otherwise, I love watching TV shows and movies, with The Office and Brooklyn 99 among my favourite TV shows. Furthermore, I love crime novels, especially the ones written by Jo Nesbo. An interesting random fact is that the first job I ever got paid for was to be in an advert for a maths website when I was 11.
My Compassion/Humility List
I will do the following for any friends and family who donate in my honor.
• $60 Authentic Hungarian home cooked dinner
• $75 Personalised birthday song
• $100 Creating a calendar for all of your events for the next 3 months
Support Marcell's Fundraising Campaign, ensure you enter their name in the 'Write a note' box when you donate
[wpedon id="446836″ align="center"]
The Borgen Project is a 501 (c) (3) nonprofit organization. All donations are tax-deductible to the fullest extent allowed by law. For more information, please contact [email protected] or (253) 433-7118.
To Donate by Mail:
 The Borgen Project
2661 N Pearl St., PMB #442
Tacoma, WA 98407
Visit The Borgen Project!
To arrange a tour of the office, please email:
[email protected]
1120 Pacific Avenue Suite 100, Tacoma, WA 98402, Tacoma, WA 98402
"Having made tremendous strides on behalf of impoverished families throughout the world, I applaud The Borgen Project for its tireless commitment to ending global poverty. Through strategic advocacy and public education, you are helping to shape U.S. policy for the betterment of mankind. We are proud to be home to visionary groups like The Borgen Project. You represent the best of who we are as a state and as a people – insightful thinkers, proactive leaders and inspiring problem-solvers, who are committed to redefining what is possible and, ultimately, to changing the world."
– Gov. Jay Inslee (WA)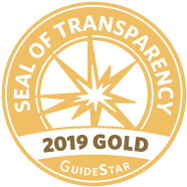 The Borgen Project received the Gold Star Seal of Transparency from GuideStar, the world's largest source of information on nonprofit organizations. Read the entire GuideStar profile of The Borgen Project.