Malaria Investment a Big Win in Global Health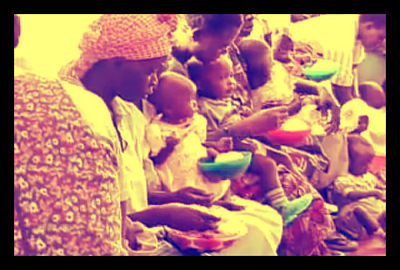 Dr. Awa Marie Coll-Seck, Executive Director of the Roll Back Malaria Partnership, recently applauded the international community for its successes in the fight to control malaria and urged further action.
The Roll Back Malaria Partnership was founded in 1998 by a collaboration of global health superpowers – which includes, the World Health Organization (WHO), UNICEF, the World Bank and UNDP – with the aim of providing and promoting a framework for battling malaria in the public and private sectors. Over 500 partners and major sponsors have worked tirelessly to develop and execute the Global Malaria Action Plan, which provides for completion of Millennium Development Goal (MDG) targets specific to this disease.
Fulfillment of the MDGs would signify universal treatment and prevention of malaria, ultimately halving malaria lose all incidence. Thanks in large part to the collaborative efforts of the Roll Back Malaria Partnership, 1.1 million lives were saved between 2001 and 2010 and an estimated 274 million cases were prevented.
"There is nothing controversial or difficult about the decision to spend on health," says Dr. Coll-Seck, who recently elaborated on three reasons why funding for malaria is a win-win investment.
1. Malaria control measures translate into real change for real people
The Roll Back Malaria Partnership effectively mobilized a donor base that raised over $1.5 billion in funding for malaria control before dispersing it to countries fighting malaria. That funding provided over 290 million insecticide-treated nets between 2008 and 2010, which covered almost 80% of affected persons. Furthermore, over 73 million people in sub-Saharan Africa received protection from indoor residual spraying in 2009.
2. Malaria control interventions are effective
Malaria disproportionately affects women and children under 5, which is why most campaigns measure success by interventions directed toward these at risk groups. Since 2001, the lives 1.1 million children under 5 have been saved by malaria control, while the number of global malaria deaths decreased by 38%.
3. Malaria control is cheap
Malaria is not a difficult disease to contain. Basic, practical interventions reap great rewards and contribute to substantial progress toward the Millennium Development Goal. The WHO strategy known as "integrated vector management" has been hailed as the gold standard for controlling mosquito vectors of the disease, but in reality the technical phrase describes a simple plan. Cheap mosquito nets, indoor sprays, antimalarial drugs and diagnostics can all spur economic development by saving lives.
Continued funding through the Roll Back Malaria Partnership will undoubtedly steer the globe toward the successful completion of the Millennium Development Goals. In that process, malaria control measures should provide an easy decision for investors in search of a win-win investment in global health.
– Casey Ernstes
https://borgenproject.org/wp-content/uploads/logo.jpg
0
0
Borgen Project
https://borgenproject.org/wp-content/uploads/logo.jpg
Borgen Project
2014-02-04 04:00:20
2016-02-16 12:05:13
Malaria Investment a Big Win in Global Health