Combatting Malaria in Swaziland

The small country of Swaziland might be the first in southern African to eliminate malaria.
According to the National Malaria Control Programme, malaria in Swaziland has declined by 99 percent between 2000 and 2014. With only 603 confirmed cases this year, Swaziland is poised to eliminate the disease by 2016.
The Malaria Elimination Group, an independent international advisory group, convened at the University of California, San Francisco (UCSF) to highlight the country's achievement.
Over 60 representatives from the Ministries of Health, the World Health Organization (WHO) and international donors associated with the Bill and Melinda Gates Foundation were also present.
Swaziland's success can be attributed to multiple factors. The Malaria Elimination Group praised the country's "strong surveillance and response system that has accounted for much of its malaria elimination success." The group also recognized that strong political support from the country was a contributing factor as well.
The support of a 2008 grant from the Global Fund to Fight AIDs, Tuberculosis and Malaria assisted officials in the fight against malaria in Swaziland. With financial assistance from the fund, the country began an aggressive program to help fight malaria, strengthening case management as well as placing an emphasis on surveillance and response.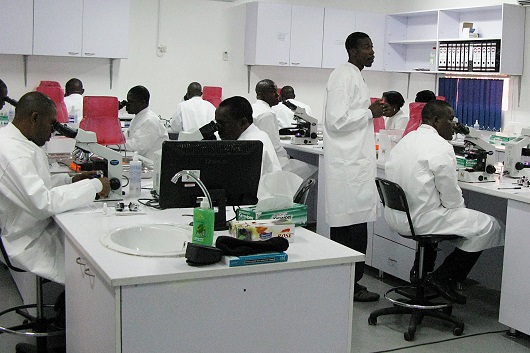 In order to ensure continued success, the Malaria Elimination Group says that "cross-border measures need to be strengthened."
"For many eliminating countries, including Swaziland, close collaboration with neighboring countries is the key to success," said Sir Richard Feachem, chair of the Malaria Elimination Group and director of the UCSF Global Health Group.
"If malaria knows no borders, then neither should our efforts to eliminate the disease. Swaziland's surveillance and response [will be] unparalleled in the region; however, persistent imported malaria cases from endemic neighboring countries, particularly southern Mozambique, mean that a regional approach is essential for realizing our goal of a malaria-free southern Africa," he added.
Swaziland is taking a leadership role in order to help other southern African countries eradicate malaria. Swaziland's Minister of Health is also the Chair of the Elimination 8 (E8) which is "an eight-country effort that aims to eliminate malaria in four southern African countries by 2020."
The E8 was recently awarded a $17.8 million grant from the Global Fund to strengthen malaria prevention as well as "improve regional surveillance and diagnostic capabilities."
The grant underscored the overwhelming importance of totally eliminating the disease.
Said Hon. Minister Ndlela-Simelane, "This grant further strengthens our resolve to eliminate the disease. It will allow us to overcome our cross-border challenges, which we could not address in the scope of our national programs. Now, with this grant, we will have real-time date to address mobile and migrant populations that are highest risk of malaria."
– Alyson Atondo
Sources: Medical Xpress, UCSF, Times Live
Photo: Flickr1, Flickr2
https://borgenproject.org/wp-content/uploads/logo.jpg
0
0
Borgen Project
https://borgenproject.org/wp-content/uploads/logo.jpg
Borgen Project
2015-12-08 01:30:35
2020-06-24 20:37:17
Combatting Malaria in Swaziland