Name: Lydia Tyler
Location: Romford, London
Role: Journalist
Fundraising Goal: $500
How did you get interested in global issues?
While travelling, watching the news and researching the impact of Covid-19 on global poverty, I started to realise the gravity of the problem. Reading how the UK government, as well as other governments, continuously fails to prioritise foreign aid prompted me to pursue change on a bigger scale. Joining The Borgen Project has enabled me to turn my interest in fighting global poverty into an active mission of raising money, awareness, and holding our leaders to account.
Why are you volunteering your time to serve the world's poor?
Although we may feel powerless as mere citizens of our country, we must realise the power we hold in coming together to draw attention to this issue. Furthermore, I want to use my privelidged position to help others, as so many of the deaths of those living in poverty are preventable when action is taken.
Any interesting tidbits to share?
I am a good cook and baker, a fairly competant beginner cyclist (not professional, only cycling for basic commuting) and I enjoy writing poetry!
My Compassion/Humility List
I will do the following for any friends and family who donate in my honor.
$100 to cycle 20 miles (I am very much a beginner cyclist
$300 to take on the ration challenge from Concern Worldwide for a week, eating the same rations as a Syrian refugee living in a camp in Jordan
$50 to organise a talent show at my sixth form with the money raised to go to the charity
$50 to walk 30,000 steps in one day
Support Lydia Tyler's Fundraising Campaign, ensure you enter their name in the 'Write a note' box when you donate
[wpedon id="446836″ align="center"]
The Borgen Project is a 501 (c) (3) nonprofit organization. All donations are tax-deductible to the fullest extent allowed by law. For more information, please contact [email protected] or 206-471-4148.
To Donate by Mail:
 The Borgen Project
2661 N Pearl St., PMB #442
Tacoma, WA 98407
Visit The Borgen Project!
To arrange a tour of the office, please email:
[email protected]
708 Broadway Suite 201, Tacoma, WA 98402
"Having made tremendous strides on behalf of impoverished families throughout the world, I applaud The Borgen Project for its tireless commitment to ending global poverty. Through strategic advocacy and public education, you are helping to shape U.S. policy for the betterment of mankind. We are proud to be home to visionary groups like The Borgen Project. You represent the best of who we are as a state and as a people – insightful thinkers, proactive leaders and inspiring problem-solvers, who are committed to redefining what is possible and, ultimately, to changing the world."
– Gov. Jay Inslee (WA)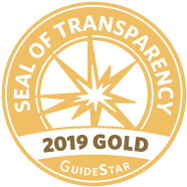 The Borgen Project received the Gold Star Seal of Transparency from GuideStar, the world's largest source of information on nonprofit organizations. Read the entire GuideStar profile of The Borgen Project.