Name: Lucy Gebbie
Location: Birmingham, United Kingdom
Role: Writer/Journalist Team Member
Fundraising Goal: £400
How did you get interested in global issues?
Since I started studying philosophy, I always wanted to explore real-world ethical issues and debates especially when they pertained to gender inequality. Topics such as the ethics of commercial surrogacy, sex work, and the gendered impact of climate change led me to do more research about how poverty affected women's autonomous choices toward the survival of themselves and their families. I'm passionate about how we can understand the various governmental and legal mechanisms that lead to certain groups' restriction of access to resources and how we can in turn look toward finding solutions to address these cracks in the system.
Why are you volunteering your time to serve the world's poor?
When we truly acknowledge that we as citizens of the world are intertwined, the problems of poverty that exist in a country thousands of miles can feel like they are happening to your friends and neighbours. It genuinely feels unsettling that whilst I enjoy so many privileges and opportunities of growing up in the UK, there are so many that simply must only focus on survival. So utilising the skills that I have gained in writing and organising information grounded in moral force is how I wish to start contributing towards the effort to eliminate global poverty.
Any interesting tidbits to share?
I am a singer-songwriter and am soon to release my own songs on multiple streaming platforms! My artist name is Lucy Slade, which is inspired by my grandfather whom always speaks with grace and gravitas.
To support Lucy Gebbie's Fundraising Campaign, as you make your donation, click on '+ Donating on Behalf of' and enter their name.
Direct Bank Transfer:
To transfer funds directly to our bank account, from a UK bank account, at no cost, please use the details below:
Account holder: The Borgen Project
Sort code: 23-14-70
Account number: 62555851
IBAN: GB56 TRWI 2314 7062 5558 51
Donate with Popular Phone Apps:
Cash App ($theborgenproject) or Venmo.
"Having made tremendous strides on behalf of impoverished families throughout the world, I applaud The Borgen Project for its tireless commitment to ending global poverty. Through strategic advocacy and public education, you are helping to shape U.S. policy for the betterment of mankind. We are proud to be home to visionary groups like The Borgen Project. You represent the best of who we are as a state and as a people – insightful thinkers, proactive leaders and inspiring problem-solvers, who are committed to redefining what is possible and, ultimately, to changing the world."
– Gov. Jay Inslee (WA)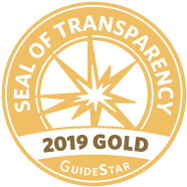 The Borgen Project received the Gold Star Seal of Transparency from GuideStar, the world's largest source of information on nonprofit organizations. Read the entire GuideStar profile of The Borgen Project.