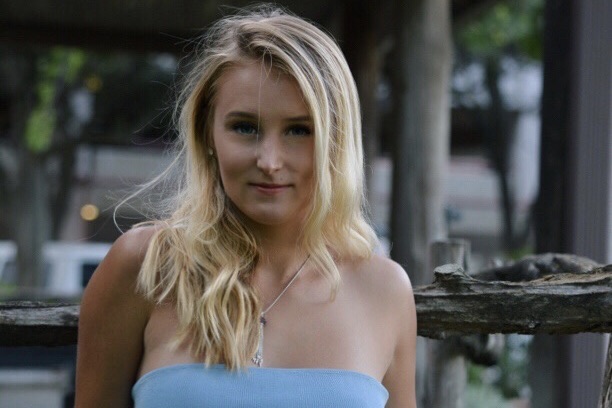 Name: Liza Antonova
Location: Orange, California
Position: PR/Marketing Intern
Fundraising Goal: $1,000
How did you get interested in global issues?
My mother was always very passionate about helping people. Growing up in that environment and traveling to many different countries has helped me be very aware of the world we live in today. The world can be unfair, but it doesn't have to be.
Why are you volunteering your time to serve the world's poor?
I believe that if the roles were reversed and citizens struggling from poverty had the resources that the average American has, they would try to make a change for us too. The fact that some got lucky enough to live in developed countries should not be taken for granted.
Any interesting tidbits to share?
I have two little sisters that are basically my children. I have played tennis all my life, and I am currently a college athlete. I volunteered at a homeless shelter and a childhood developing center for 2 years. I love animals (especially alpacas), traveling and coffee. I have also lived in over 5 countries (Italy was my favorite).
My compassion/humility list:
I will do the following for any friends or family who donates in my honor…

$50 will get your dogs walked whenever you need
$100 will get your house cleaned
$120 for a tennis lesson
$150 will get all your kids babysat
$200 to cut my hair
Support Liza's Fundraising Campaign
* To ensure they receive recognition, please enter the name of the person you are donating on behalf of below.
The Borgen Project is a 501 (c) (3) nonprofit organization. All donations are tax-deductible to the fullest extent allowed by law. For more information, please contact [email protected] or (206) 471-4148.
To Donate by Mail:
The Borgen Project
1416 NW 46th Street, Suite 105 PMB 145
Seattle, WA 98107
Visit The Borgen Project!
To arrange a tour of the office, please email:
[email protected]
4818 14th Ave NW, Suite 7, Seattle, WA 98107
Donate with Phone Apps: Cash App ($BorgenProject) or Venmo.
"Having made tremendous strides on behalf of impoverished families throughout the world, I applaud The Borgen Project for its tireless commitment to ending global poverty. Through strategic advocacy and public education, you are helping to shape U.S. policy for the betterment of mankind."
– Gov. Jay Inslee (WA)
The Borgen Project has earned the GuideStar Exchange Seal for commitment to transparency.