Name: Lily Farrell
Location: Berkshire, United Kingdom
Role: Political Affairs Team Member
Fundraising Goal: £400
How did you get interested in global issues?

When researching for my degree in International Relations and Politics, I discovered that throughout the past three decades, the number of individuals living in severe poverty—defined as making less than £2.15 per person per day—had been falling.
However, after watching interviews of Bill Gates and his take on global progress and projections for poverty, I was made aware that the global decline in extreme poverty had been disrupted by the COVID-19 crisis, and given the current trends which have followed the pandemic, 574 million people will still be living on less than £2.15 a day in 2030.
I became increasingly interested in global poverty as an international issue after realising this. The damage of the pandemic in 2020,  set the world back roughly 25 years in just 25 weeks.
Why are you volunteering your time to serve the world's poor?

I initially wanted to volunteer for The Borgen Project in order to learn more about the functions and operations of our government and to ultimately make a difference – helping to strengthen the global community one step at a time. 
I am aware that volunteering does not make change overnight, which is why I think being a part of the organisation which points to a larger strategy is important. Our goals may take years or even decades to get accomplished. However, volunteering for The Borgen Project feels like an investment for the future.
Any interesting tidbits to share?

I danced for many years throughout my childhood. I loved to dance and gained a scholarship for a famous ballet company, the National Youth Ballet. I danced in front of a panel of professional dancers, one of them being Wayne Sleep!
I enjoy travelling and going on holidays, spending time with my friends and going to music concerts. I thoroughly enjoy making memories through activities with my friends and family and dedicate time every week to do this.
To support Lily Farrell's Fundraising Campaign, as you make your donation, click on '+ Donating on Behalf of' and enter their name.
Direct Bank Transfer:
To transfer funds directly to our bank account, from a UK bank account, at no cost, please use the details below:
Account holder: The Borgen Project
Sort code: 23-14-70
Account number: 62555851
IBAN: GB56 TRWI 2314 7062 5558 51
Donate with Popular Phone Apps:
Cash App ($theborgenproject) or Venmo.
"Having made tremendous strides on behalf of impoverished families throughout the world, I applaud The Borgen Project for its tireless commitment to ending global poverty. Through strategic advocacy and public education, you are helping to shape U.S. policy for the betterment of mankind. We are proud to be home to visionary groups like The Borgen Project. You represent the best of who we are as a state and as a people – insightful thinkers, proactive leaders and inspiring problem-solvers, who are committed to redefining what is possible and, ultimately, to changing the world."
– Gov. Jay Inslee (WA)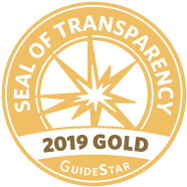 The Borgen Project received the Gold Star Seal of Transparency from GuideStar, the world's largest source of information on nonprofit organizations. Read the entire GuideStar profile of The Borgen Project.