LaborVoices: Giving a Voice to Global Workers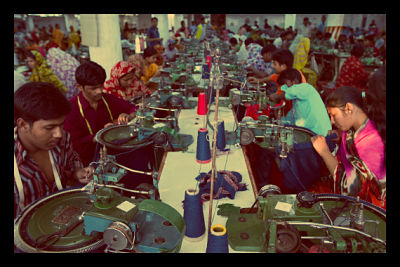 The recent collapse Rana Plaza garment factory in Bangladesh that left 1,129 people dead called attention to the inhumane conditions that garment workers work in. LaborVoices, a for-profit startup, is providing a clear view into factories worldwide, through the eyes of the workers.
Major corporations spend billions on auditing companies to inspect the factories that make their products, ensuring that working conditions are up to par. However, factory owners are often very clever about making their factories look good for the auditors, then going back to business as usual. According to a report by the Clean Clothes Campaign, tactics include sending less compliant workers home, and making only cheap superficial changes. One report from an accredited factory found that "all the twenty-one workers interviewed … said that no improvements had been made in the health and safety situation in the factory since they joined the factory." The Rana Plaza factory was audited, but the structural integrity of the building itself was overlooked.
LaborVoices provides companies with additional oversight from the inside, to ensure that disastrous scandals do not tarnish their brand image. Workers get to voice their grievances to the corporation anonymously with a phone call or text message. Walmart has recently partnered with LaborVoices, and is now hearing feedback from workers in their factories in Bangladesh. The information provided will help Walmart choose better suppliers to make their products.
Corporations are not the sole beneficiaries of LaborVoices' services. The information is publicized so that consumers can make ethical choices when they decide where to shop. Would be workers can also read the reviews, to avoid working at inhumane factories. LaborVoices is helping to make working conditions in global factories more transparent, thus making high standards a valuable commodity.
– Jennifer Bills 
Sources: Coexist, Clean Clothes Campaign, Labor Voices, Sustainable Brand News
Photo: Huffington Post
https://borgenproject.org/wp-content/uploads/logo.jpg
0
0
Borgen Project
https://borgenproject.org/wp-content/uploads/logo.jpg
Borgen Project
2013-07-30 05:40:31
2013-07-30 13:09:42
LaborVoices: Giving a Voice to Global Workers