Name: Kristina Pecora
Location: Chicago, Illinois
Role: Advocate
Fundraising Goal: $1,000
How did you get interested in global issues?
I was drawn to international advocacy through my studies in psychology, culture and public policy. My early research work with immigrants helped highlight the reasons they sought solace here in the States – opportunity, diversity, and acknowledgement of hard work over status. I have felt very lucky to grow up in such a place, and I am very aware that many places throughout the world are in great need of aid to produce benefits like these.
Why are you volunteering your time to serve the world's poor?
My work as a helping professional brings me face-to-face with the most human of hardships – personal struggles, loss, navigating the healthcare system. I love this work, and find it very rewarding, but I feel called to help more people in different ways. And in spite of being faced daily with others' challenges, I realize we are all still privileged to be living in the US. Finding a global initiative feels like the way to do the most good from such a privileged position.
Any interesting tidbits to share?
I am a distance runner and coach for half-marathon and marathon training – I have some of my best ideas when my mind is clear and my legs are moving!
I own a small zoo in the middle of urban Chicago – my family includes two dogs and two cats and lots of chaos as well as cuddles.
My Compassion/Humility List
I will do the following for any friends and family who donate in my honor.
$50: I can teach you 5 mindfulness meditation techniques that will help bring you calm and relaxation. 

$100: I'll cook a fabulous Italian meal (Think: Grandma's homemade pasta and meatballs!)

$250: I will create a personal accent piece for your home or your wardrobe. 

$500: I will create a goal achievement plan for one of your big life goals/bucket list items and we can check in periodically to help keep you on track – worth 5-7 hours of my professional time

☺
Support Kristina's Fundraising Campaign

* To ensure they receive recognition, please enter the name of the person you are donating on behalf of above.
The Borgen Project is a 501 (c) (3) nonprofit organization. All donations are tax-deductible to the fullest extent allowed by law. For more information, please contact [email protected] or (206) 414-1032.
To Donate by Mail:
The Borgen Project
1416 NW 46th Street, Suite 105 PMB 145
Seattle, WA 98107
Visit The Borgen Project!
To arrange a tour of the office, please email:
[email protected]
4818 14th Ave NW, Suite 7, Seattle, WA 98107
"Having made tremendous strides on behalf of impoverished families throughout the world, I applaud The Borgen Project for its tireless commitment to ending global poverty. Through strategic advocacy and public education, you are helping to shape U.S. policy for the betterment of mankind. We are proud to be home to visionary groups like The Borgen Project. You represent the best of who we are as a state and as a people – insightful thinkers, proactive leaders and inspiring problem-solvers, who are committed to redefining what is possible and, ultimately, to changing the world."
– Gov. Jay Inslee (WA)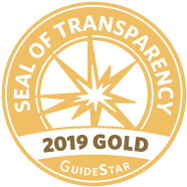 The Borgen Project received the Gold Star Seal of Transparency from GuideStar, the world's largest source of information on nonprofit organizations. Read the entire GuideStar profile of The Borgen Project.