Name: Kieran Clark
Location: London, UK
Role: Political Affairs Team member
Fundraising Goal: $800
How did you get interested in global issues?
I have always grown up listening to current affairs and watching global news from a young age. So global issues and my interest in them came somewhat naturally to me. I always found myself wanting to do independent research on global issues, but due to constraints of school work and other commitments at younger ages, I wasn't able to truly venture into my own interests until University studying, where there is greater freedom of choice in essay writing, assignment choices and overall education.
Why are you volunteering your time to serve the world's poor?
I am volunteering to serve the world's poor as they are victims of geography and chance, and those in positions of privilege should stand up for the less fortunate. However, I like to remind myself that my goal for this internship is not to just be a voice FOR the world's poor, but to CREATE a voice for the world's poor. I am only here for 12 weeks, then my life will continue as normal, however for those I am serving this is unfortunately not the case.
Any interesting tidbits to share?
I am a big fan of football, both European (the real football ;)) and American. I support Queens Park Rangers, a football club based in West London (where I am from), and I support them both on and off the pitch, due to their charitable nature. In recent years they have arranged charity matches for the victims of the Grenfell Tower Disaster of 2017, which is only a swift walk and within eyesight of our stadium. For American football, I support Seattle Seahawks, which means a lot of sleepless nights during the Autumn trying to watch their games, despite the fact they're based on the East Coast, a long 8 hour time difference from London. Luckily for me (but rather bitersweet), Seahawks rarely make it far in the playoffs so December is usually when my sleep schedule returns :)
Support Kieran Clark's Fundraising Campaign, ensure you enter their name in the 'Write a note' box when you donate
[wpedon id="446836″ align="center"]
The Borgen Project is a 501 (c) (3) nonprofit organization. All donations are tax-deductible to the fullest extent allowed by law. For more information, please contact [email protected] or 206-471-4148.
To Donate by Mail:
 The Borgen Project
2661 N Pearl St., PMB #442
Tacoma, WA 98407
Visit The Borgen Project!
To arrange a tour of the office, please email:
[email protected]
708 Broadway Suite 201, Tacoma, WA 98402
"Having made tremendous strides on behalf of impoverished families throughout the world, I applaud The Borgen Project for its tireless commitment to ending global poverty. Through strategic advocacy and public education, you are helping to shape U.S. policy for the betterment of mankind. We are proud to be home to visionary groups like The Borgen Project. You represent the best of who we are as a state and as a people – insightful thinkers, proactive leaders and inspiring problem-solvers, who are committed to redefining what is possible and, ultimately, to changing the world."
– Gov. Jay Inslee (WA)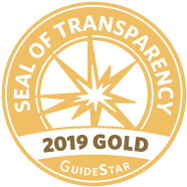 The Borgen Project received the Gold Star Seal of Transparency from GuideStar, the world's largest source of information on nonprofit organizations. Read the entire GuideStar profile of The Borgen Project.