Name: Karen Kaur
Location: Reading, England
Fundraising Goal: £500+
How did you get interested in global issues?
one of my first fundrasing experiences was when we set out to raise money and awareness for Alzhiemers as my auntie was diagnosed with this disease. After raising awareness I started looking at other issues which lead me to the Borgen Project. I learnt that poverty is still a huge issue and although we have come a long way, we still have a long fight ahead of us.
Why are you volunteering your time to serve the world's poor?
When I came across the Borgen Project website and I came across shocking statistics such as: 1 in 9 people are starving & 785 million people have to drink unsafe water. Such statistics put things into perspective such as how lucky I am, especially when considering that the rate of poverty reduction will be decreasing. As a result, I realised dedicating my free time to raise awareness and money to help fight poverty globally is the right way to spend my summer days.
Any interesting tidbits to share?
I am currently a Psychology student at the University of Reading. Along with fundraising and volunteering at animal shelters, I also enjoy sports such as horse riding and tennis. A random a fact about me is that I am an odd mix of Indian and Polish
My Compassion/Humility List
I will do the following for any friends and family who donate in my honor.
•Balance books on my head for 30 mins (£10)
•Cook my sister dinner (£15)
•Go the whole day without speaking (£10)
Support Karen Kaur 's Fundraising Campaign, ensure you enter their name in the 'Write a note' box when you donate
[wpedon id="446836″ align="center"]
The Borgen Project is a 501 (c) (3) nonprofit organization. All donations are tax-deductible to the fullest extent allowed by law. For more information, please contact [email protected] or 206-471-4148.
To Donate by Mail:
 The Borgen Project
2661 N Pearl St., PMB #442
Tacoma, WA 98407
Visit The Borgen Project!
To arrange a tour of the office, please email:
[email protected]
708 Broadway Suite 201, Tacoma, WA 98402
"Having made tremendous strides on behalf of impoverished families throughout the world, I applaud The Borgen Project for its tireless commitment to ending global poverty. Through strategic advocacy and public education, you are helping to shape U.S. policy for the betterment of mankind. We are proud to be home to visionary groups like The Borgen Project. You represent the best of who we are as a state and as a people – insightful thinkers, proactive leaders and inspiring problem-solvers, who are committed to redefining what is possible and, ultimately, to changing the world."
– Gov. Jay Inslee (WA)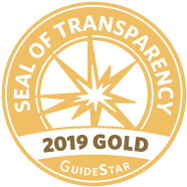 The Borgen Project received the Gold Star Seal of Transparency from GuideStar, the world's largest source of information on nonprofit organizations. Read the entire GuideStar profile of The Borgen Project.