Name: Jannette Aguirre
Location: Indianapolis, Indiana
Role: Writer
Fundraising Goal: $500
How did you get interested in global issues?
Hearing my mother's story about her difficult journey from Honduras to the U.S in search for better opportunities sparked an interest in the issues that affected her and so many people around the world.
Why are you volunteering your time to serve the world's poor?
I want to do my part in helping the world's poor in the best way that I can, which is through my writing in order to spread awareness in the hope of igniting change.
Any interesting tidbits to share?
I love to read fiction novels, but I'm currently obsessed with self-help books. I also enjoy spending time with my five-year-old nephew and learning all about dinosaurs from him. Our favorite dinosaur is the Giganotosaurus.
My Compassion/Humility List
I will do the following for any friends and family who donate in my honor.
Make an Instagram or Facebook post thanking you for your donation

Send you a box of your favorite snacks

If you donate $100 or more, I will share my 40% discount at American Eagle
Support Janette's Fundraising Campaign

* To ensure they receive recognition, please enter the name of the person you are donating on behalf of above.
The Borgen Project is a 501 (c) (3) nonprofit organization. All donations are tax-deductible to the fullest extent allowed by law. For more information, please contact [email protected] or (206) 414-1032.
To Donate by Mail:
The Borgen Project
1416 NW 46th Street, Suite 105 PMB 145
Seattle, WA 98107
Visit The Borgen Project!
To arrange a tour of the office, please email:
[email protected]
4818 14th Ave NW, Suite 7, Seattle, WA 98107
"Having made tremendous strides on behalf of impoverished families throughout the world, I applaud The Borgen Project for its tireless commitment to ending global poverty. Through strategic advocacy and public education, you are helping to shape U.S. policy for the betterment of mankind. We are proud to be home to visionary groups like The Borgen Project. You represent the best of who we are as a state and as a people – insightful thinkers, proactive leaders and inspiring problem-solvers, who are committed to redefining what is possible and, ultimately, to changing the world."
– Gov. Jay Inslee (WA)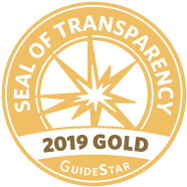 The Borgen Project received the Gold Star Seal of Transparency from GuideStar, the world's largest source of information on nonprofit organizations. Read the entire GuideStar profile of The Borgen Project.