Name: Jakub Kowalczyk
Location: Wales, United Kingdom
Role: Nonprofit Leadership Intern
Fundraising Goal: £400
How did you get interested in global issues?

My interest was taken when I first became interested in politics and history; in secondary school. I quickly realised how much wrong and suffering there is in the world and wanted to do something to change it. Every single life and academic choice has been made off the back of this realisation. I chose politics, French and psychology at A-level for this sake. Politics for a better understanding of government, psychology to understand those affected by world problems and French to be able to communicate with a larger array of people. At university, I chose international relations to further study the issues that plague the world. Specifically, the main problems I wanted to delve into were poverty, sovereignty as well as the pursuit of happiness that is rightfully stated as a right in the US constitution.
Why are you volunteering your time to serve the world's poor?

Due to my family's own experiences with poverty, when we first moved to the UK we didn't have much but my parents always made sure we had enough and sheltered us from the cold reality of poverty. This was the situation for many EU migrants in the early to mid 2000s. I want to give back some of what I was given as that is the way of life I want to live. Things like this are my God-given duty as well as responsibility as a human being.
Any interesting tidbits to share?

I play basketball, speak two languages and have three younger brothers. I've dabbled in just about every ball sport you can think of and visited just under half of the EU countries. I love my family and the life I was given and there is nothing I am more grateful for.
My Compassion/Humility List
I will do the following for any friends and family who donate in my honor.
If we hit £700 I will shave my head on IG live.
To support 's Fundraising Campaign, as you make your donation, click on '+ Donating on Behalf of' and enter their name.
Direct Bank Transfer:
To transfer funds directly to our bank account, from a UK bank account, at no cost, please use the details below:
Account holder: The Borgen Project
Sort code: 23-14-70
Account number: 62555851
IBAN: GB56 TRWI 2314 7062 5558 51
Donate with Popular Phone Apps:
Cash App ($theborgenproject) or Venmo.
"Having made tremendous strides on behalf of impoverished families throughout the world, I applaud The Borgen Project for its tireless commitment to ending global poverty. Through strategic advocacy and public education, you are helping to shape U.S. policy for the betterment of mankind. We are proud to be home to visionary groups like The Borgen Project. You represent the best of who we are as a state and as a people – insightful thinkers, proactive leaders and inspiring problem-solvers, who are committed to redefining what is possible and, ultimately, to changing the world."
– Gov. Jay Inslee (WA)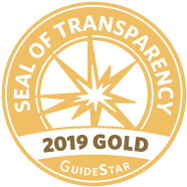 The Borgen Project received the Gold Star Seal of Transparency from GuideStar, the world's largest source of information on nonprofit organizations. Read the entire GuideStar profile of The Borgen Project.