Name: Ivana Doncheva
Location: Aylesford, Kent, United Kingdom
Role: PR/Marketing Team member
Fundraising Goal: $$500
How did you get interested in global issues?
As a result of my studies in media and communications, I became aware of the fact that mainstream media is highly influenced by the political agendas of influential individuals and organisations. In realtion, I believe that a functioning and participating democracy depends on the media more than any other factor. I was inspired to support global concerns and join the Borgen Team by today's media power struggle.
Why are you volunteering your time to serve the world's poor?
I volunteer because I find it immensely fulfilling to take actions that are in line with my values. I have purpose beyond just taking care of myself when I can say that I made a difference in the world and in the lives of others. It transforms my life for me from being wholly self-centered to something that has value for other people as well.
Any interesting tidbits to share?
I support the Borgen objectives while simultaneously being a member of an impactful social research organisation. I conduct a variety of studies to assist the UK government in making better policy decisions and enhance the lives of its citizens. I like to think of myself as of a creative person and love digital art as well.
My Compassion/Humility List
I will do the following for any friends and family who donate in my honor.
• $20: I will organise a picnic for us
• $50: I will complete one study/work related assignment for you
• $75: You will receive a special handpicked bouquet arranged by myself
• $100: I will create a digital cartoon style drawing of you/your pet/your friends and family
Support Ivana Doncheva's Fundraising Campaign, ensure you enter their name in the 'Write a note' box when you donate
[wpedon id="446836″ align="center"]
The Borgen Project is a 501 (c) (3) nonprofit organization. All donations are tax-deductible to the fullest extent allowed by law. For more information, please contact [email protected] or 206-471-4148.
To Donate by Mail:
 The Borgen Project
2661 N Pearl St., PMB #442
Tacoma, WA 98407
Visit The Borgen Project!
To arrange a tour of the office, please email:
[email protected]
708 Broadway Suite 201, Tacoma, WA 98402
"Having made tremendous strides on behalf of impoverished families throughout the world, I applaud The Borgen Project for its tireless commitment to ending global poverty. Through strategic advocacy and public education, you are helping to shape U.S. policy for the betterment of mankind. We are proud to be home to visionary groups like The Borgen Project. You represent the best of who we are as a state and as a people – insightful thinkers, proactive leaders and inspiring problem-solvers, who are committed to redefining what is possible and, ultimately, to changing the world."
– Gov. Jay Inslee (WA)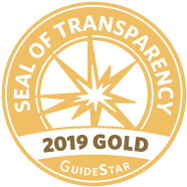 The Borgen Project received the Gold Star Seal of Transparency from GuideStar, the world's largest source of information on nonprofit organizations. Read the entire GuideStar profile of The Borgen Project.