Innovation Prize for Africa Finalists Announced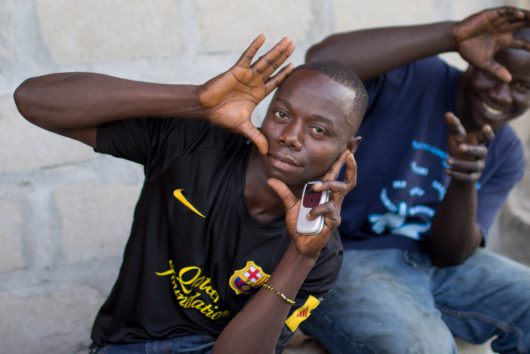 The African Innovation Foundation recently announced its 10 finalists for the Innovation Prize for Africa. Among them are Peris Bosire and Dr. Dougbeh Chris Nyan. Their innovations will vastly improve the well-being of their nations' citizens and beyond.
Bosire, a Kenyan entrepreneur, co-founded FarmDrive. It is a program accessed either through a mobile app or by signing up through text. It provides an alternative credit score to help smallholder farmers get approved for loans. Dr. Nyan, a Liberian research scientist, developed a rapid diagnostic test capable of simultaneously identifying and differentiating between three to seven infections in the space of 10-40 minutes.
What is the Innovation Prize for Africa?
The African Innovation Foundation launched this competition in 2012. The Innovation Prize for Africa seeks to find solutions to Africa's problems from the continent's own innovators and entrepreneurs. The Pan-African event's thematic focus encourages innovations in five areas: Agriculture/Agribusiness, Environment, Energy and Water, Health and Well-Being, Information, Communication and Technologies (ICTS) and Manufacturing and Service Industry.
Every year, an expert panel of judges nominates 10 competitors for the top prize. The Grand Prize Winner gets $100,000 and the first runner-up and the Special Prize for Social Impact Innovation winner both receive $25,000. In addition, the remaining seven nominees each receive a $5,000 voucher.
Peris Bosire and FarmDrive
During their childhood in Kenya, Bosire and Rita Kimani bore witness to the difficulties their families and communities dealt with when farming. They bonded over this during their first day at the University of Nairobi. After sharpening their programming skills through internships at prestigious tech firms and competitions, they received awarded First Class Honors upon graduation. The pair went on to found FarmDrive as both a company and an app in 2014.
The app seeks to improve how loan officers assess smallholder farmers. Lenders don't tend to give farmers credit because the established evaluation methods identify farmers as a risky investment. FarmDrive compiles information from six relevant categories: Individual Data, Social Data, Agronomic Data, Environment Data, Economic Data and Satellite Data. A learning algorithm then uses this data to create an alternative credit score.
According to Bosire's Innovation Prize for Africa profile, FarmDrive's usage has already "led to [a] higher acceptance rate of loan applications by farmers while maintaining a very low default rate." This app consequently stands to act as a much-needed springboard for investment in Africa's agricultural sector.
Dr. Dougbeh Chris Nyan and the Rapid Diagnostic Test
Dr. Nyan is a Liberian "medical doctor, a biomedical research scientist, an inventor and a social activist at the same time." He invented his rapid test while working for the US Food and Drug Administration (FDA). The test detects and identifies the following viruses through blood samples: HIV, Hepatitis B, C, and E, Dengue virus, West Nile Virus and Chikungunya virus.
Because the test provides results in 10-40 minutes (instead of the usual three to seven day wait), this drastically reduces the turnaround time between the initial diagnosis and treatment decisions.
The Innovation Prize for Africa's awards ceremony took place in Accra, Ghana on July 17-18. There, the panel of judges selected the winners and awarded prizes to the rest. In the end, Dr. Nyan won the Social Impact Award, and Ms. Bosire was a finalist.
– Jada Haynes
Photo: Flickr
https://borgenproject.org/wp-content/uploads/logo.jpg
0
0
Borgen Project
https://borgenproject.org/wp-content/uploads/logo.jpg
Borgen Project
2017-08-10 07:38:45
2020-07-22 09:06:42
Innovation Prize for Africa Finalists Announced