A Glimpse Into the Current State of Human Rights in Austria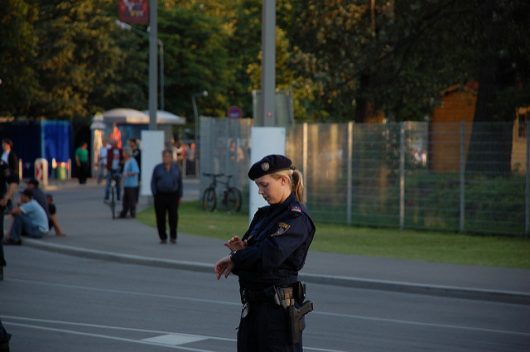 While holding a position as a peaceful and democratic society, Austria's human rights record still leaves something to be desired. On the one hand, Austria chooses its leaders in free and fair multiparty elections, and freedom of the press is alive and well; however, there are still many complex institutional problems with human rights in Austria.
In 2008, there were several reports of excessive force by police, societal discrimination against Muslims, Jews and members of unrecognized religious groups, violence against women and children and human trafficking. In addition, several isolated incidents were reported of neo-Nazi and xenophobic extremism towards members of minority groups.
Complaints of police ill-treatment towards minorities are still often met with insufficient investigation and action both by the police and the judicial system. In a study done by the Vienna-based EU Fundamental Rights Agency, over 50 percent of immigrants and minorities believe that Austria has a widespread problem of discrimination.
Going hand in hand with this sentiment, racial profiling is also a major threat to human rights in Austria. For example, in 2009, the Viennese police based a large-scale operation almost entirely on racial profiling; after a string of burglaries, the police carried out searches of all houses known to be owned by people of Georgian or Moldovan origin, all without any grounds of suspicion.
This comes along with several other incidents of police discrimination around the same time, including the killings of a Chechen asylum seeker and a Sikh religious leader, both of which were under-investigated. It was later revealed that in both cases the Austrian police had ignored warnings or requests for personal protection.
This police mistreatment can even go so far as torture, as in the case of Bakary J., a Gambian citizen who was tortured by three Viennese police officers in 2006 when it became apparent that he was residing in the country illegally.
While authorities were at fault for failing to implement safeguards against torture and have not revised any official protocol, the Disciplinary Appeal Commission decided to fire two of the three officers involved and cut off the pension of the third.
Since these incidents, human rights in Austria have come to the forefront of the country's consciousness. In 2011, Austria was officially elected as a member of the Human Rights Council by the U.N. General Assembly. With this new membership, Austria pledged to combat threats to women's rights, failure of law enforcement and human trafficking. Also, there is a priority for protection of freedom of religion and the protection of religious minorities.
These are important first steps but, like many countries, Austria still struggles with racism and the role of police. Through these conflicts, the country will work to improve human rights for all its citizens.
– Audrey Palzkill
Photo: Flickr
https://borgenproject.org/wp-content/uploads/logo.jpg
0
0
Borgen Project
https://borgenproject.org/wp-content/uploads/logo.jpg
Borgen Project
2017-09-02 01:30:58
2019-12-17 12:37:49
A Glimpse Into the Current State of Human Rights in Austria