How Women and Girls Can Increase Health Outcomes in Poor Countries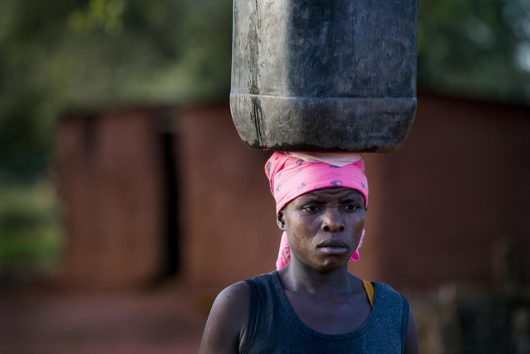 In 2016, Deputy President of South Africa Cyril Ramaphosa announced the beginning of a three-year-long campaign meant to decrease the rapid spread of HIV among women and girls in South Africa. Ramaphosa's campaign is meant to increase the health of women in South Africa, but the campaign may have the potential to increase the health of the entire community.
The physical and psychological health of women and girls must be addressed in order to increase health outcomes in poor countries, because women and girls are oftentimes the providers of necessities such as food and water in their families and communities. Women and girls can increase health outcomes in poor countries, because they are incredibly essential to their communities and provide necessities that are vital for healthy lives.
Ramaphosa's campaign is tackling issues such as a lack of education and gender-based violence, which are often associated with the spread of HIV among women and girls in South Africa.
A focus on education, which is one of the campaign's core values, will ultimately help empower women and girls over time. According to UNAIDS, Ramaphosa stated, "young women and girls are the heart and future of South Africa."
Similarly, USAIDS reported that approximately 62 million girls around the world do not have adequate access to education, and in response, the #LetGirlsLearn campaign was started. #LetGirlsLearn places an emphasis on providing women and girls in impoverished areas with an education, which "lower[s] rates of HIV and AIDS."
If they were not concerned about the spread of diseases such as HIV, women and girls would have the opportunity to invest more time in their communities. USAIDS has implemented community facilitators in poor areas in order to allow women and girls to learn useful skills such as farming and sanitation. These skills are important for women, who provide food and water to their families and communities, because they prevent the spread of disease.
UNICEF further recognizes the importance of women and girls for health outcomes in poor nations, emphasizing that "women and girls are traditionally responsible for domestic water supply and sanitation and maintaining a hygienic home environment." In fact, approximately 44 million pregnant women suffered from a variety of preventable hookworm infections due to a lack of sanitation.
Diseases and infections are spread rapidly throughout tight-knit communities and areas where people lack proper vaccination and sanitation. It is critical that women and girls in poor countries are provided with these types of education and developmental programs. The health outcomes of a large number of families and communities ultimately depend on the empowerment of their female members.
– Emily Santora
Photo: Flickr
https://borgenproject.org/wp-content/uploads/logo.jpg
0
0
Borgen Project
https://borgenproject.org/wp-content/uploads/logo.jpg
Borgen Project
2017-09-27 01:30:24
2020-07-16 21:17:22
How Women and Girls Can Increase Health Outcomes in Poor Countries