How to Help the People of Kazakhstan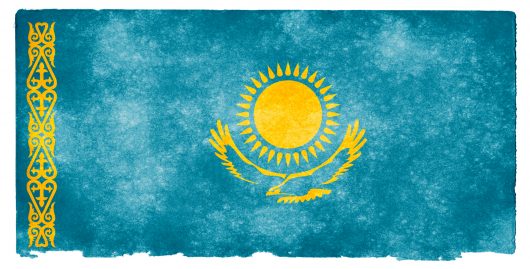 The Republic of Kazakhstan faces many medical and environmental challenges; however, human rights violations and failure to adhere to the rule of law are also significant problems. Kazakhstan secured independence following the collapse of the Soviet Union in 1991, and subsequent major investments in the oil sector brought large gains economically with sustained growth. This is primarily attributed to President Nursultan Nazarbayev, who was reelected after the Soviet break-up and elected again four more times. The economic growth that he spurred has solidified his popularity, but he allows no challenges to his power.
In examining how to assist the people of Kazakhstan, attention should be given to the organizations that monitor and assist human rights in the Central Asian nation. So, what can be done to help the people of Kazakhstan?
USAID is a U.S. government agency that is working in Kazakhstan monitoring human rights. Soon after gaining independence from the Soviet Union, Kazakhstan and USAID partnered together to work toward creating and implementing laws, regulations and infrastructure vital for capital markets. Part of USAID's focus in helping the people of Kazakhstan is creating programs that "address the limited media activity and low civic participation." They also work closely with the government to further democratic reforms.
USAID maintains that the corruption in Kazakhstan is a continuing problem. The nation's executive branch maintains a large portion of control with little allowance to the media, political institutions, civil society or the judiciary system. Dividing power more equally is pivotal in allowing Kazakhstan to flourish, and USAID programs serve to help Kazakhs create a democratic culture. USAID states this is accomplished by "supporting civil society, increasing access to information, strengthening citizen initiative groups, promoting an independent judiciary and encouraging the protection of human rights."
According to the Human Rights Watch, in a March 2016 resolution, the European Parliament called on Kazakhstan for the cessation of harassing journalists. The U.N. Human Rights Committee called on the Kazakhstan government to redouble efforts regarding violence against women, eradication of torture, guarantees of liberty and security and protection of an independent judiciary. In October 2016, the U.S. Embassy in Kazakhstan expressed concerns about the convictions and sentencing of two journalists in a rare statement regarding media freedom.
The Executive Summary of the Kazakhstan 2016 Human Rights Report by the U.S. State Department noted the same human rights problems as the Human Rights Watch. In addition, the Organization for Security and Cooperation in Europe for Democratic Institutions and Human Rights observed that the last presidential election was marked by irregularities and lacked genuine political competition.
In order to help the people of Kazakhstan, support of these organizations and ongoing communications with congressional leaders is necessary. For the benefit of all Kazakhstan citizens, continued vigilance must be maintained.
– Michael Carmack
Photo: Flickr
https://borgenproject.org/wp-content/uploads/The_Borgen_Project_Logo_small.jpg
0
0
Kim Thelwell
https://borgenproject.org/wp-content/uploads/The_Borgen_Project_Logo_small.jpg
Kim Thelwell
2017-10-03 01:30:22
2017-10-31 11:37:00
How to Help the People of Kazakhstan