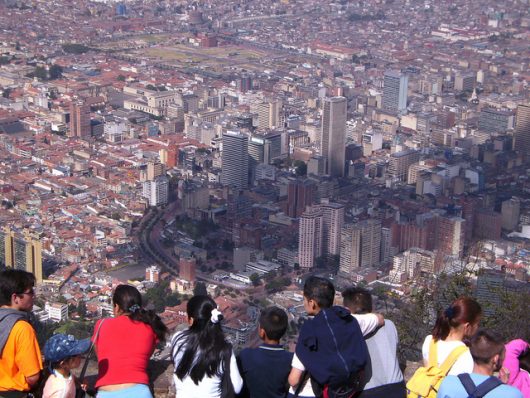 Colombia is divided into two different realities: the modern urban areas and the poor rural zones. In numbers, 40 percent of the Colombian rural population lives in poverty, which means that these communities lack basic services such as schools, roads and food.
The most visible problems that this social inequality creates are the education gap between rural and urban areas and the high rural malnutrition rates. Here are some organizations and solutions about how to help people in Colombia.
The digital divide is one of the problems that affect Colombia, impeding the education in rural zones. According to the U.N. Economic Commission for Latin America and the Caribbean, Colombia has one of the biggest gaps in internet access in rural zones. However, there are various organizations that are working to make this gap shorter.
One of them is Transformemos, a social organization that fights to provide education to vulnerable sectors. Among its achievements is the installation of 2,000 interactive rooms with a special education software that teaches general education. It has also implemented the first multilingual software in the country that has allowed education to indigenous communities.
Thanks to these efforts, Transformemos won the UNESCO Confucius Prize in 2012. Other organizations join the fight for education, such as Fundación Corona and Fundación Luker.
Another solution to reduce the gap in education is mobile applications. Eneza Education is an example of this advance. With its interactive multi-platform application, Eneza is already helping 2.6 million people in Africa. Technology like this can be adopted in rural areas in order to make education accessible and help people in Colombia.
Malnutrition still affects areas in Colombia, especially in places like La Guajira, home of the Wayú community. In this native settlement, 90 percent of the families have a cyclical food shortage. In addition, 2000 Wayú children under five years have severe problems of malnutrition, according to research conducted by El Tiempo.
The Foundation Wayuu Taya works for improving the living conditions of this indigenous community in the South American country. The organization accepts donations via its web page and it has also an online shop where it sells bags made by Wayú. All the resources it acquires help the Wayú community.
Fundación Pies Descalzos also provides better nutrition to children in poor communities, including the Wayú. It has developed a nutrition plan where the kids are able to have adequate levels of nutrition. The founder of this organization is the popular Colombian singer Shakira, who has also worked in other poor communities around the world.
The actual Colombian government struggles to erase the social inequality that exists between rural and urban zones. However, there are still problems that have to be resolved. The organizations and solutions presented above are ways to help people in Colombia, and the good news is that these foundations are looking for alternatives to reduce poverty in their country.
– Darío Ledesma
Photo: Flickr
https://borgenproject.org/wp-content/uploads/The_Borgen_Project_Logo_small.jpg
0
0
Borgen Project
https://borgenproject.org/wp-content/uploads/The_Borgen_Project_Logo_small.jpg
Borgen Project
2017-09-27 07:30:35
2020-07-16 17:54:51
How to Help People in Colombia