HIV and Syphilis Transmission: A Cuban Success Story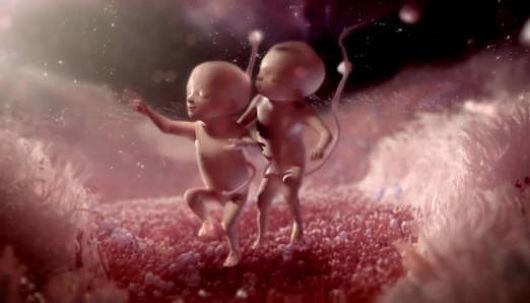 With education and preventative measures, sexually transmitted diseases such as HIV and syphilis can be stopped. For unborn children, however, a voice is not heard and a choice cannot be made. Cuba has eradicated the transmission of these diseases from mother-to-child.
The World Health Organization (WHO) has validated Cuban success in eliminating mother-to-child transmission of HIV and syphilis, making it the first country in the world to do so, and, according to WHO's director-general Margaret Chan, one of the greatest public health achievements possible.
HIV/AIDS is a disease that affects the human immune system. AIDS is the final stage of Human Immunodeficiency Virus (HIV). Syphilis is a sexually transmitted disease that can cause damage to the infected person's internal organs. Both conditions without treatment are deadly and have a high likelihood of transmission from the mother-to-child during birth.
It is estimated that every year globally, 1.4 million women infected with HIV give birth to children. If left untreated, the rate of disease transmission from mother-to-child during birth is 15-45%, resulting in thousands of children born only to have their lives cut short by a debilitating virus that with proper care could be prevented.
The diseases are transmitted during pregnancy through labor, delivery or breast feeding, but can be greatly reduced with the administration of antiretroviral medicines to both mothers and children throughout the stages when infection can occur. In fact, the transmission rate plummets to just over 1%. Since 2009, rates of transmission have been cut nearly in half, dropping from 400,000 cases to 240,000 cases in 2013, still well over the global target of just 40,000 by 2015.
Worldwide, nearly a million pregnant women live with syphilis, which can cause a spectrum of dangers for the mother and child including early fetal loss and stillbirth, neonatal death, low birth weight infants and serious neonatal infections. By early screening and treatment with medications such as penicillin, most complications can be wiped out.
As a part of an initiative, Cuba has worked tirelessly with the WHO, ensuring widespread HIV and syphilis testing for both pregnant women and their partners, early access to preventative and prenatal health care, Cesarean deliveries and breastfeeding substitutions, successfully curbing the disease transmission rate. In 2013, only two babies were born with HIV in Cuba, and only three babies were born with congenital syphilis.
The services are a part of an accessible and universal health care program in Cuba, and according to Pan American Health Organization (PAHO) Director, Dr. Carissa Etienne, "Cuba's achievement today provides inspiration for other countries to advance towards elimination of mother-to-child transmission of HIV and syphilis."
The WHO's validation process is outlined in its 2014 publication Guidance on global processes and criteria for validation of elimination of mother-to-child transmission of HIV and syphilis. In Cuba, the process consisted of an international cooperative mission in March 2015 involving experts from Argentina, the Bahamas, Brazil, Colombia, Italy, Japan, Nicaragua, Suriname, the United States and Zambia.
Cuba should serve as a model to the rest of the world, demonstrating the potential of accessible healthcare and the power of humanitarian efforts. As the rest of the globe tries to catch up, Cuba, a small speck of an island off the coast of one of the greatest policy-leading countries on the planet, can enjoy the results of their hard work and HIV-free children for years to come.
– Jason Zimmerman
Sources: The Health Site, WHO 1, WHO 2
Photo: YouTube
https://borgenproject.org/wp-content/uploads/logo.jpg
0
0
Borgen Project
https://borgenproject.org/wp-content/uploads/logo.jpg
Borgen Project
2015-07-24 09:36:53
2020-07-07 14:04:14
HIV and Syphilis Transmission: A Cuban Success Story