Name: Himi Abdul
Location: London, United Kingdom
Role: Non-Profit Leadership
Fundraising Goal: $500
How did you get interested in global issues?

I've always been interested in helping the poor, during my dissertation for my International Relations & Development degree. I have researched and learnt in depth about global issues and inequality around the world. It made me realise just how much I am responsible for poverty as others are too.
Why are you volunteering your time to serve the world's poor?

I think there is massive inequality between regions around the world. This inequality is caused by greed and selfishness. Therefore, us who have benefitted from privileged lives due to circumstances we were born in, should strive to give the same back to those who did not have the same opportunity. Every child should have the right to education and to live their lives safe and securely. I have joined The Borgen Project to make that come true.
Any interesting tidbits to share?

I speak three languages.
Support Himi Abdul's Fundraising Campaign, ensure you enter their name in the 'Write a note' box when you donate
[wpedon id="446836″ align="center"]
The Borgen Project is a 501 (c) (3) nonprofit organization. All donations are tax-deductible to the fullest extent allowed by law. For more information, please contact [email protected] or (253) 433-7118.
To Donate by Mail:
 The Borgen Project
2661 N Pearl St., PMB #442
Tacoma, WA 98407
Visit The Borgen Project!
To arrange a tour of the office, please email:
[email protected]
1120 Pacific Avenue Suite 100, Tacoma, WA 98402, Tacoma, WA 98402
"Having made tremendous strides on behalf of impoverished families throughout the world, I applaud The Borgen Project for its tireless commitment to ending global poverty. Through strategic advocacy and public education, you are helping to shape U.S. policy for the betterment of mankind. We are proud to be home to visionary groups like The Borgen Project. You represent the best of who we are as a state and as a people – insightful thinkers, proactive leaders and inspiring problem-solvers, who are committed to redefining what is possible and, ultimately, to changing the world."
– Gov. Jay Inslee (WA)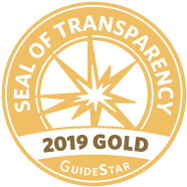 The Borgen Project received the Gold Star Seal of Transparency from GuideStar, the world's largest source of information on nonprofit organizations. Read the entire GuideStar profile of The Borgen Project.