Name: Helik Khatadia
Location: London, England
Role: PR/Marketing Team member
Fundraising Goal: $$500
How did you get interested in global issues?
I come from a country where poverty lives as an integrated part of the country. India faces poverty in two different faces. One being the poor and the others being the rural poor. Each of their needs is different from the others. Both have completely different problems to address. As a part of the three-enabled section of society, I feel responsible to address the needs of the less able. Watching this segment of the population living amongst us has always made me too anxious to aid them to overcome this burning issue of our modern world.
Why are you volunteering your time to serve the world's poor?
I am a Business & Management student from the University of Glasgow, Scotland. I have just cleared my first year. A lot of things that I studied during my academic year comprised subjects like marketing, brand creation and business. One of the core subjects in my education is Economics. I have always wanted to participate in things that would matter the mankind and the world. The sheer reason I want to educate myself is to put my skill set to use to solve the economic problems of society by being a part of the modern business mechanism. I am very strongly inspired by the works of The Borgen Project. I want to put my learnings in the exact direction that I want to build my career around and this seems to be a wonderful opportunity to do that.
Any interesting tidbits to share?
My observation tells me that the urban poor is the people who are a little more aware than the rural poor. The same actions for both of them might not work. Necessities and survival is the primary problem of the urban poor. For rural poverty it starts from awareness, education and knowledge of their needs. While in India, I with a couple of my friends ran a small initiative with the help of some gathered donations from our partners' known circle. We went to a high street and met up with the owners of at least 150 local stores. We gathered information on the kind of employees these stores were looking for. We went to the government housing colonies closer to the high street. We camped for three days and spoke to the people from the neighbourhood and distributed some flyers. We were able to place 27 people in different jobs. I want to run such a small but effective idea in a real-world scenario to get more effective results.
My Compassion/Humility List
I will do the following for any of the friends who would donate in my honour.
• $20 – Sketch a portrait
• $35 – Providing gift coupons
• $50 – Give-it-up challenge (Give up one thing that you love for two weeks)
Support Helik Khatadia's Fundraising Campaign, ensure you enter their name in the 'Write a note' box when you donate
[wpedon id="446836″ align="center"]
The Borgen Project is a 501 (c) (3) nonprofit organization. All donations are tax-deductible to the fullest extent allowed by law. For more information, please contact [email protected] or 206-471-4148.
To Donate by Mail:
 The Borgen Project
2661 N Pearl St., PMB #442
Tacoma, WA 98407
Visit The Borgen Project!
To arrange a tour of the office, please email:
[email protected]
708 Broadway Suite 201, Tacoma, WA 98402
"Having made tremendous strides on behalf of impoverished families throughout the world, I applaud The Borgen Project for its tireless commitment to ending global poverty. Through strategic advocacy and public education, you are helping to shape U.S. policy for the betterment of mankind. We are proud to be home to visionary groups like The Borgen Project. You represent the best of who we are as a state and as a people – insightful thinkers, proactive leaders and inspiring problem-solvers, who are committed to redefining what is possible and, ultimately, to changing the world."
– Gov. Jay Inslee (WA)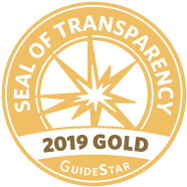 The Borgen Project received the Gold Star Seal of Transparency from GuideStar, the world's largest source of information on nonprofit organizations. Read the entire GuideStar profile of The Borgen Project.