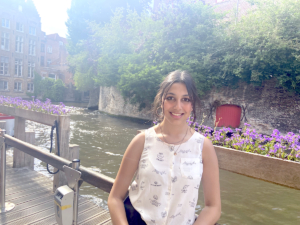 Name: Haya Chaudhri
Location: London, England
Role: Political Affairs Team member
Fundraising Goal: $500
How did you get interested in global issues?
Global issues have always been highly important to me, and I think that a large part of that is the fact that I have quite a global family. Having so many family members spread internationally does give me the chance to learn and educate myself on the political affairs of other nations, often with first-hand accounts of the events that have unfolded. Additionally, the last decade or so has seen huge issues and changes come to the surface and it's honestly been difficult to not become interested, especially since millions, if not billions, of people have been so affected and articles etc. have become so accessible.
Why are you volunteering your time to serve the world's poor?
Throughout my life, I've been incredibly lucky to have been in a position where I've had access to multiple opportunities to develop my interests and fulfil my passions. I've been privileged enough to be able to seize these opportunities and have a plethora of support behind me as I do so. It is through this privilege that the lack of equality, justice and liberty in the world has been illuminated, and I truly believe that it is right for me to utilise the position that I am in to fight this. Life is perhaps the most unfair thing of them all, but maybe – hopefully – I can help make it a little more so.
Support Haya Chaudhri's Fundraising Campaign, ensure you enter their name in the 'Write a note' box when you donate
The Borgen Project is a 501 (c) (3) nonprofit organization. All donations are tax-deductible to the fullest extent allowed by law. For more information, please contact [email protected] or 206-471-4148.
To Donate by Mail:
 The Borgen Project
2661 N Pearl St., PMB #442
Tacoma, WA 98407
Visit The Borgen Project!
To arrange a tour of the office, please email:
[email protected]
708 Broadway Suite 201, Tacoma, WA 98402
"Having made tremendous strides on behalf of impoverished families throughout the world, I applaud The Borgen Project for its tireless commitment to ending global poverty. Through strategic advocacy and public education, you are helping to shape U.S. policy for the betterment of mankind. We are proud to be home to visionary groups like The Borgen Project. You represent the best of who we are as a state and as a people – insightful thinkers, proactive leaders and inspiring problem-solvers, who are committed to redefining what is possible and, ultimately, to changing the world."
– Gov. Jay Inslee (WA)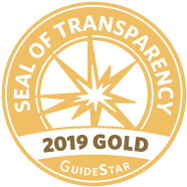 The Borgen Project received the Gold Star Seal of Transparency from GuideStar, the world's largest source of information on nonprofit organizations. Read the entire GuideStar profile of The Borgen Project.