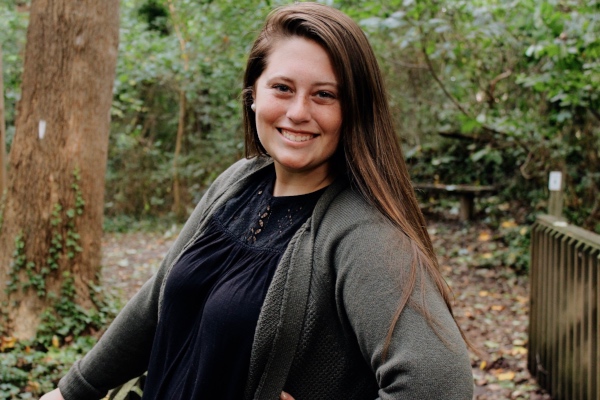 Name: Hannah Williams
Location: Virginia Beach, Virginia
Position: PR/Marketing Intern
Fundraising Goal: $500
How did you get interested in global issues?
I am a Politics major at the University of Virginia, and through the politics and humanitarian courses I have taken, I have learned more about those around the world who need our attention. I also spent the last semester volunteering at the International Rescue Committee serving new refugee families in Charlottesville, Virginia. Learning about the multitude of issues that are currently affecting millions of people around the world has been life-changing, and I want to devote my time to being attentive to what is happening around me.
Why are you volunteering your time to serve the world's poor?
I feel that it is extremely important to use the privilege I have been given to help those who do not have the same opportunities. Through my time at the International Rescue Committee, I have seen the effect that volunteering in any capacity can have, and I think that it is important to donate your time, finances, knowledge, or any other asset you may have when the opportunity is there.
Any interesting tidbits to share?
My hobbies include spending time with my family, watching sports, traveling, and, of course, keeping up with politics. I hope to one day work in humanitarian aid, be a political analyst for a news outlet, or work in social media marketing. I am extremely passionate about global issues, and this internship is giving me the opportunity to work in a sector that I truly care about.
My compassion/humility list:
I will do the following for any friends or family who donates in my honor…
$50: Babysitting
$30: Cleaning out closet and reselling clothes
$50: Gardening, mowing grass
$20: Selling baked goods
$20: Run errands (grocery shop, drive kids, make returns)
Anything else you can think of! Just let me know!
Support Hannah's Fundraising Campaign
* To ensure they receive recognition, please enter the name of the person you are donating on behalf of below.
The Borgen Project is a 501 (c) (3) nonprofit organization. All donations are tax-deductible to the fullest extent allowed by law. For more information, please contact [email protected] or (206) 471-4148.
To Donate by Mail:
The Borgen Project
1416 NW 46th Street, Suite 105 PMB 145
Seattle, WA 98107
Visit The Borgen Project!
To arrange a tour of the office, please email:
[email protected]
4818 14th Ave NW, Suite 7, Seattle, WA 98107
Donate with Phone Apps: Cash App ($BorgenProject) or Venmo.
"Having made tremendous strides on behalf of impoverished families throughout the world, I applaud The Borgen Project for its tireless commitment to ending global poverty. Through strategic advocacy and public education, you are helping to shape U.S. policy for the betterment of mankind."
– Gov. Jay Inslee (WA)
The Borgen Project has earned the GuideStar Exchange Seal for commitment to transparency.