World Bank Global Concessional Finance Facility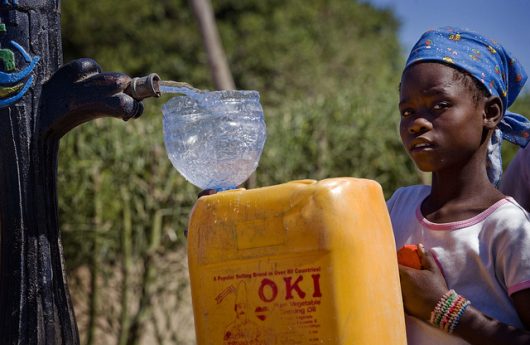 At the Leader's Summit on Refugees on September 20, 2016, then-President Barack Obama announced the creation of the World Bank Global Concessional Finance Facility in response to the additional costs middle-income countries have incurred because of the refugee crisis.
As of June 2017, the Global Concessional Finance Facility has approved $900 million of concessional financing — financing at a reduced rate compared to market value — for development projects in target nations.
Initially, the concessional finance facility provided funds solely to Jordan and Lebanon, two middle-income nations which together have accepted two million Syrian refugees, the largest amount in the world relative to population.
The new objective is to raise $1 billion for Jordan and Lebanon and an additional $500 million for other potential middle-income countries which could face an influx of refugees in the next five years.
While refugee host nations generally receive humanitarian assistance, long-term development is often ignored, hurting native populations. Jordan, for example, has had to spend an additional $550 million annually to assist the refugees.
The goals of the World Bank's Global Concessional Finance Facility are to bridge humanitarian into long-term assistance, increase international coordination to address the refugee crisis, provide aid to both the native and local populations of target nations and implement sustainable policy reforms.
Japan is the top contributor to the fund allocating $100 million. The U.S. has contributed $50 million. Overall, there are 10 supporting countries.
Every dollar in grant contribution equals $4 in concessional financing. If the World Bank's goal is reached, the international organization will be able to provide $6 billion in financing to middle-income countries for development projects.
Two recent projects funded by the Global Concessional Finance Facility that benefited both native and refugee populations were a $250 million grant for improving water and electricity delivery and $200 million apportioned for updating the road system in Lebanon.
The very first project funded by the facility was a $300 million investment called the Economic Opportunities for Jordanians and Syrian Refugee Program, which bolstered Jordan's labor market. This was especially useful in Jordan, where 84% of refugees live in urban and rural areas as opposed to refugee camps.
The issues facing countries that accept Syrian refugees are daunting. In relative terms, Lebanon has accepted the equivalent of the population of France moving to the U.S. Nevertheless, the global community has taken a step to alleviate the burden of a few countries to not only avert disaster but to recognize public good and promote international cooperation.
– Sean Newhouse
Photo: Flickr
https://borgenproject.org/wp-content/uploads/logo.jpg
0
0
Borgen Project
https://borgenproject.org/wp-content/uploads/logo.jpg
Borgen Project
2017-07-22 07:30:09
2020-06-16 10:59:54
World Bank Global Concessional Finance Facility