Name: George Dunlop
Location: Edinburgh, Scotland
Role: PR/Marketing Team member
Fundraising Goal: $$500 or more
How did you get interested in global issues?
Global issues have been an interest of mine all my life because of my upbringing and education. My grandfather significantly influenced me; he was a security contractor whose services across Africa protected vulnerable communities, enabling development and alleviating poverty. Along with my grandfather's influence, my interest was further increased by my education at an international school founded by a German Jew who fled Nazi persecution. At the school, I was introduced to many different nationalities and cultures, and later I would briefly study abroad, making friendships with people from parts of life I would never have known. These influences led to my deep fascination with global issues and an interest in resolving them.
Why are you volunteering your time to serve the world's poor?
I am volunteering my time to serve the world's poor, not because of any moral, philosophical or theological obligation. I volunteer my time out of the logic that decreasing global poverty abroad will aid all individuals in breaking free from all un-voluntary external control.
Any interesting tidbits to share?
I am a keen snooker player. UnfI am a keen snooker player. Unfortunately, I am tremendously awful, and my favourite player is the People's Champion Jimmy White.
My trade is as a graphic designer and illustrator. I also like to do the odd bit of cartooning, and one of my cartoons was shortlisted and published in an art gallery magazine.
I am a prolific reader; my favourite had the same first names as me: Georges Bataille and Jorge Luis Borges. My favourite book, however, is the graphic novel edition of Robert Trussell's timeless masterpiece, the ragged trousered philanthropist.
I have a B1 in Lithuanian language, can speak, read and write in Scots as well as read Greek (however, I haven't mastered understanding yet), and like reciting Latin and old English poetry in their original language at the top of my lungs, too much chagrin by others.
My favourite film is Ivan the Terrible, part one and two, directed by Sergei Eisenstein. It is beautiful, and every scene and every frame is like a giant Goya painting.,
My Compassion/Humility List
I will do the following for any friends and family who donate in my honor.
•$50 Cartoon of requested image
•$100 Illustration of any requested image
•$250 Surrealist oil on canvas painting of a requested subject
Support George Dunlop's Fundraising Campaign, ensure you enter their name in the 'Write a note' box when you donate
[wpedon id="446836″ align="center"]
The Borgen Project is a 501 (c) (3) nonprofit organization. All donations are tax-deductible to the fullest extent allowed by law. For more information, please contact [email protected] or 206-471-4148.
To Donate by Mail:
 The Borgen Project
2661 N Pearl St., PMB #442
Tacoma, WA 98407
Visit The Borgen Project!
To arrange a tour of the office, please email:
[email protected]
708 Broadway Suite 201, Tacoma, WA 98402
"Having made tremendous strides on behalf of impoverished families throughout the world, I applaud The Borgen Project for its tireless commitment to ending global poverty. Through strategic advocacy and public education, you are helping to shape U.S. policy for the betterment of mankind. We are proud to be home to visionary groups like The Borgen Project. You represent the best of who we are as a state and as a people – insightful thinkers, proactive leaders and inspiring problem-solvers, who are committed to redefining what is possible and, ultimately, to changing the world."
– Gov. Jay Inslee (WA)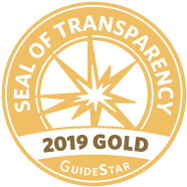 The Borgen Project received the Gold Star Seal of Transparency from GuideStar, the world's largest source of information on nonprofit organizations. Read the entire GuideStar profile of The Borgen Project.