George Clooney Wants You to Go Nespresso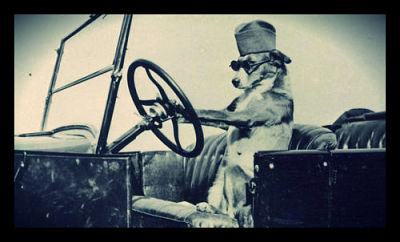 You may have seen the new ad campaign for Nespresso, the Nestle-subsidiary coffee brand, which features George Clooney losing beautiful women to its instant coffee packs. Yes, that George Clooney and yes, he is advertising coffee. But he's doing it because he cares about Sudan.
Earlier this month, Clooney joined Nespresso's Sustainability Advisory Board in Paris to unveil their grand development strategy targeting Sudanese coffee growers. Nespresso, which already runs a reputable fair trade program with coffee growers in Guatemala, plans to branch out to South Sudanese and Ethiopian farmers with the same program. The company expects to double coffee exports in both countries by 2020.
Clooney, who has a deep-seated passion for Sudan's development, says the move will shift Sudan's national earning power away from crude oil, the profits of which hardly reach either the government or the people, and toward small-scale farming. It will bring prosperity directly to the Sudanese themselves.
"The problem with oil [is] that a company takes the oil from beneath the feet of the people living there via a pipeline, the back of a truck and a dock in Khartoum," said the Hollywood actor at the press conference. "Oftentimes the government gets a small proportion and it doesn't seem to trickle down."
Clooney's plans don't stop there, however. He's pouring all his earnings from the advertising position back into a satellite-monitoring program to curtail human rights abuses by Sudan's military dictator, Omar-al-Bashir, who is charged with war crimes at the Hague. Bashir, obviously unhappy with the set-up, ordered Clooney's arrest on his arrival the Sudanese embassy in Washington last year.
"He says that I'm spying on him and how would I like it if a camera was following me everywhere I went," said Clooney. "I go, 'well welcome to my life Mr. War Criminal.' I want him to have the same amount of attention that I get. I think that's fair."
— John Mahon
Sources: The Guardian, Yahoo
https://borgenproject.org/wp-content/uploads/logo.jpg
0
0
Borgen Project
https://borgenproject.org/wp-content/uploads/logo.jpg
Borgen Project
2013-07-31 11:41:39
2017-02-01 13:00:16
George Clooney Wants You to Go Nespresso