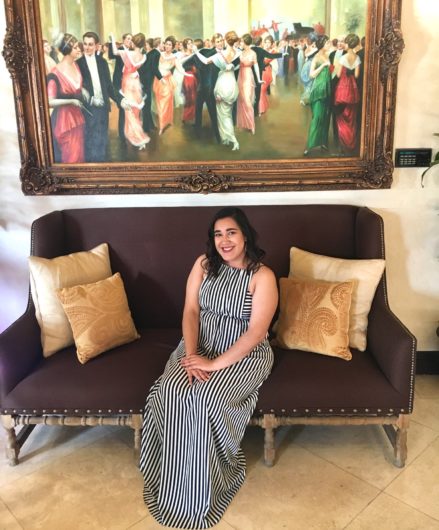 Name: Genesis Villafan
Location: South Gate, CA
Position: Political Affairs Intern
Fundraising Goal: $500
How did you get interested in global issues?
I became interested in global issues by taking a class during college about global politics. I learned how different other countries run and other challenges they face. Although we do not get affected by some of these global issues directly, I believe they can affect us indirectly.
Why are you volunteering your time to serve the world's poor?
I am volunteering my time to this cause because I think this an issue we must address. Our country has the means to make a difference in poverty rates, and I want to be the push to get political leaders to act. I want to the be the voice for people who are unable to vouch for themselves.
Any interesting tidbits to share?
I am a current Political Science Major. I aspire to be involved in the United Nations one day or serve as campaign manager in a election.
[hr_invisible]
Support Genesis' Fundraising Campaign
* To ensure they receive recognition, please enter the name of the person you are donating on behalf of below.
[hr_invisible]
[hr_invisible]
The Borgen Project is a 501 (c) (3) nonprofit organization. All donations are tax-deductible to the fullest extent allowed by law. For more information, please contact [email protected] or (206) 471-4148.
[hr_invisible]
To Donate by Mail:
The Borgen Project
1416 NW 46th Street, Suite 105 PMB 145
Seattle, WA 98107
[hr_invisible]
Visit The Borgen Project!
To arrange a tour of the office, please email:
[email protected]
4818 14th Ave NW, Suite 7, Seattle, WA 98107
[hr_invisible]
[hr]
Donate with Phone Apps: Cash App ($BorgenProject) or Venmo.
[hr]
[hr_invisible]
"Having made tremendous strides on behalf of impoverished families throughout the world, I applaud The Borgen Project for its tireless commitment to ending global poverty. Through strategic advocacy and public education, you are helping to shape U.S. policy for the betterment of mankind."
– Gov. Jay Inslee (WA)
[hr_invisible]
[hr_invisible]
The Borgen Project has earned the GuideStar Exchange Seal for commitment to transparency.
[one_third first]

[/one_third]
[two_third]
[/two_third]