Name: Gabriel Johns-Main
Location: London, United Kingdom
Role: Political Affairs Team Member
Fundraising Goal: £400
How did you get interested in global issues?
When I was 17, I took part in a programme in South Africa at the African Leadership Academy. As part of this programme, I met people from around the world and got to hear their stories. I discovered the diversity of experience that existed among them, and got to hear their perspective on what could be done to improve the world. I also got to visit Soweto – a deprived area of Johannesburg – and saw first hand the poverty some people are forced to live in. However, while working with a local AIDs charity called Grassroot Soccer I also got to see the good that committed people could do. Through this trip, I saw how much people from around the world have in common and how connected we all are. I saw the injustice that many of us face, but also the power that we have to make a difference. This power is something I want to utilise.
Why are you volunteering your time to serve the world's poor?
I am volunteering my time to help the world's poor because I believe it is the right thing to do. Even if we only help in a small way, we have the potential to make the lives of others better. If my time can go towards making a little bit of a difference then it will be time well spent.
Any interesting tidbits to share?
I have two mums and was conceived using a sperm donor which means that I have ten half siblings – one of which is my full sister and three more of whom I've met. I am a film lover and a huge Arsenal fan which is causing me equal parts stress and joy!
To support Gabriel Johns-Main's Fundraising Campaign, as you make your donation, click on '+ Donating on Behalf of' and enter their name.
Direct Bank Transfer:
To transfer funds directly to our bank account, from a UK bank account, at no cost, please use the details below:
Account holder: The Borgen Project
Sort code: 23-14-70
Account number: 62555851
IBAN: GB56 TRWI 2314 7062 5558 51
Donate with Popular Phone Apps:
Cash App ($theborgenproject) or Venmo.
"Having made tremendous strides on behalf of impoverished families throughout the world, I applaud The Borgen Project for its tireless commitment to ending global poverty. Through strategic advocacy and public education, you are helping to shape U.S. policy for the betterment of mankind. We are proud to be home to visionary groups like The Borgen Project. You represent the best of who we are as a state and as a people – insightful thinkers, proactive leaders and inspiring problem-solvers, who are committed to redefining what is possible and, ultimately, to changing the world."
– Gov. Jay Inslee (WA)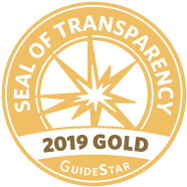 The Borgen Project received the Gold Star Seal of Transparency from GuideStar, the world's largest source of information on nonprofit organizations. Read the entire GuideStar profile of The Borgen Project.