Name: Francesca Lupu
Location: London, United Kingdom
Role: HR Team Member
Fundraising Goal: £400
How did you get interested in global issues?
Growing up in a developed country, the issues of poverty and low life quality were known of but I did not encounter them on a daily basis. In school we learn about general terms such as socio-economic status and poverty or malnutrition and teachers use real world examples but just as mere statements. After coming to university I decided to educate myself on the reality that millions of people live in everyday, of which I was shielded due to the economic class and the country I was born in. On average, a person in the United States lives off of $24 a day, whereas a person in Ethiopia lives on $2.04 per day. These numbers are hard to believe but they are the norm for an estimated 35 million people. Such global issues come from the lack of access to information, technology and support from already developed countries. With a little effort from each person, we can affect change for the lives of people less fortunate than ourselves.
Why are you volunteering your time to serve the world's poor?
"Our only security is our ability to change."
– Dr John Lilly
By facing the inequalities of the world, we can accept that we are the only ones who can give our time to improve the lives of others, even just by a little. Although advocacy comes in many forms, I decided to give some of my time by being a part of an impactful organisation such as The Borgen Project. To some it may seem hard to allocate time and resources towards causes they do not have much knowledge of, however information is free for some people and it doesn't take much to make yourself heard. As I have learned, governments and politicians will co-sponsor new legislation which could make a big difference for millions, and all we have to do is spread awareness and contact our local political figures with a short message that we support an Act or Legislation. It's that easy! It does not take a lot of time or effort. But those couple of hours that I spend reaching out to people, raising money and passing on information, can help someone for a day or even a week. As Martin Luther King Junior said "There is power in numbers and there is power in unity." Like so many issues, this is the case here as well. The more people know and understand the reality of today, the more we can help others. This is why I volunteer my time towards the world's poor, even by the small role I am playing, because I know in the end it counts.
Any interesting tidbits to share?
I am a psychology undergraduate, extremely passionate about understanding our minds, impulses and drives. I also am a singer and I am extremely passionate about writing and catchy TV shows. My favourite animal is a Quokka and I enjoy a good cocktail.
My Compassion/Humility List
I will do the following for any friends and family who donate in my honor.
£25 – For an hour of English Language or Psychology tutoring.
To support Francesca Lupu's Fundraising Campaign, as you make your donation, click on '+ Donating on Behalf of' and enter their name.
Direct Bank Transfer:
To transfer funds directly to our bank account, from a UK bank account, at no cost, please use the details below:
Account holder: The Borgen Project
Sort code: 23-14-70
Account number: 62555851
IBAN: GB56 TRWI 2314 7062 5558 51
Donate with Popular Phone Apps:
Cash App ($theborgenproject) or Venmo.
"Having made tremendous strides on behalf of impoverished families throughout the world, I applaud The Borgen Project for its tireless commitment to ending global poverty. Through strategic advocacy and public education, you are helping to shape U.S. policy for the betterment of mankind. We are proud to be home to visionary groups like The Borgen Project. You represent the best of who we are as a state and as a people – insightful thinkers, proactive leaders and inspiring problem-solvers, who are committed to redefining what is possible and, ultimately, to changing the world."
– Gov. Jay Inslee (WA)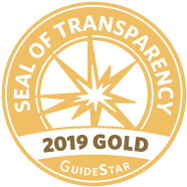 The Borgen Project received the Gold Star Seal of Transparency from GuideStar, the world's largest source of information on nonprofit organizations. Read the entire GuideStar profile of The Borgen Project.