Name: Fasila Saidalavy
Location: Scotland, United Kingdom
Role: HR Team Member
Fundraising Goal: £400
How did you get interested in global issues?
Since my childhood, I have had a strong interest in global affairs, instilled in me by my father who encouraged me to read and stay informed about current events. Growing up in a developing country, I witnessed firsthand the effects of poverty on people's lives, and I was always eager to help. However, as an adolescent, I was limited in what I could do to make a difference in a country where poverty was the norm. When my family relocated to the Middle East, I had the opportunity to experience diverse cultures and broaden my understanding of political situations in different countries. Volunteering at various charity organizations and participating in fundraising for refugees and war victims opened my eyes to the dire state of affairs in many countries across the world.
Why are you volunteering your time to serve the world's poor?
It's disheartening to see that in the 21st century, people are still suffering from hunger and lack of access to clean water and education. It's not only unjust but also detrimental to the progress of humanity, as we can only thrive when everyone has an equal opportunity to succeed.
Any interesting tidbits to share?
During my time as a student in Qatar, I had several opportunities to expand my knowledge and engage in extracurricular activities. One of the highlights was representing Rwanda at the annual Model United Nations conference, where I was able to hone my diplomatic and public speaking skills. In addition, I've been deeply inspired by the work of Arundhati Roy, a prominent advocate for human rights, and have found her writings to be incredibly thought-provoking.
To support Fasila Saidalavy's Fundraising Campaign, as you make your donation, click on '+ Donating on Behalf of' and enter their name.
Direct Bank Transfer:
To transfer funds directly to our bank account, from a UK bank account, at no cost, please use the details below:
Account holder: The Borgen Project
Sort code: 23-14-70
Account number: 62555851
IBAN: GB56 TRWI 2314 7062 5558 51
Donate with Popular Phone Apps:
Cash App ($theborgenproject) or Venmo.
"Having made tremendous strides on behalf of impoverished families throughout the world, I applaud The Borgen Project for its tireless commitment to ending global poverty. Through strategic advocacy and public education, you are helping to shape U.S. policy for the betterment of mankind. We are proud to be home to visionary groups like The Borgen Project. You represent the best of who we are as a state and as a people – insightful thinkers, proactive leaders and inspiring problem-solvers, who are committed to redefining what is possible and, ultimately, to changing the world."
– Gov. Jay Inslee (WA)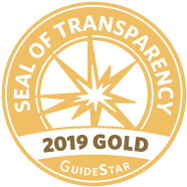 The Borgen Project received the Gold Star Seal of Transparency from GuideStar, the world's largest source of information on nonprofit organizations. Read the entire GuideStar profile of The Borgen Project.