10 Extremely Important Facts About the Lake Chad Basin Crisis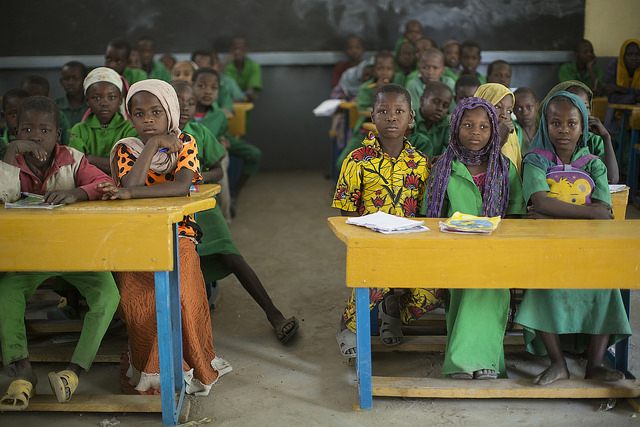 The Lake Chad Basin crisis is a humanitarian emergency that is among the most severe in the world. This crisis began in 2009 with the violence caused in Nigeria by Boko Haram, an Islamic jihadist group that was formed in 2002. Since then, the conflict has also spread to Cameroon, Chad and Niger.
This humanitarian disaster has caused hunger, malnutrition and displacement in the region. Additionally, violence continues and Boko Haram even aims to prevent the delivery of humanitarian aid. Because the crisis is often overlooked, it is important to address the facts about the Lake Chad Basin crisis.
10 Facts About the Lake Chad Basin Crisis
Although its mission now is to overthrow the Nigerian government, the Boko Haram group was originally created to resist western education and influence. The group is also against things like voting in elections, an education system without religion and dressing with shirts and pants because this reflects western influence.
As of May 2016, around 20,000 people had been killed by the extremists. Additionally, as a result of the crisis, many children have been separated from their families and are often killed or recruited to join armed groups. Females are also subject to physical abuse, forced labor, rape, forced marriage and sexual assault.
There are more than 17 million people living in the affected areas across the four Lake Chad Basin countries. Many who are living in these affected areas are solely dependent on humanitarian aid for survival.
The conflict has resulted in around 2.4 million people being displaced. More than half of those who were displaced were children. Of these children, 50 percent were under the age of five when displaced from their homes.
There is an increased risk of disease in the area since malnutrition rates have reached critical levels. Those who are suffering from the conflict often depend on international aid for medical assistance. This can be extremely problematic due to Boko Haram's efforts to stop foreign aid from reaching the area.
There are 5.2 million people in need of food assistance as a result of the conflict. Approximately 745,000 suffer from acute malnourishment. Of these people, 490,000 are children.
Currently, around four million people are food insecure in the affected regions. Unfortunately, it is predicted that this will increase to almost five million in the lean season between June and August.
The severity of the conflict and its consequences continues to increase. Civilians are frequently still under attack by the Boko Haram group. The number of internally displaced people continues to substantially rise in the region, even though millions of people have already been displaced.
The U.N. estimates that nearly 11 million people in the region require and depend on humanitarian assistance for survival. Approximately 7.7 million people requiring aid are located in the northeastern region of Nigeria in the three most affected states: Borno, Adamawa and Yobe.
Currently, it is estimated that around $1.58 billion will be required in aid to the region for 2018. Unfortunately, only $477 million, or approximately 30 percent of the goal, has been funded. It is important to encourage international assistance for this particular cause in order to ensure the survival of millions.
Many NGOs and foreign governments are working together to improve the living situation of those suffering from the Lake Chad Basin crisis. However, it is still important to urge senators and representatives to pass legislation that can assist in this humanitarian emergency that has left millions in need due to hunger, violence and displacement.
– Luz Solano-Flórez
Photo: Flickr
https://borgenproject.org/wp-content/uploads/logo.jpg
0
0
Borgen Project
https://borgenproject.org/wp-content/uploads/logo.jpg
Borgen Project
2018-06-14 07:30:04
2019-10-12 11:33:59
10 Extremely Important Facts About the Lake Chad Basin Crisis